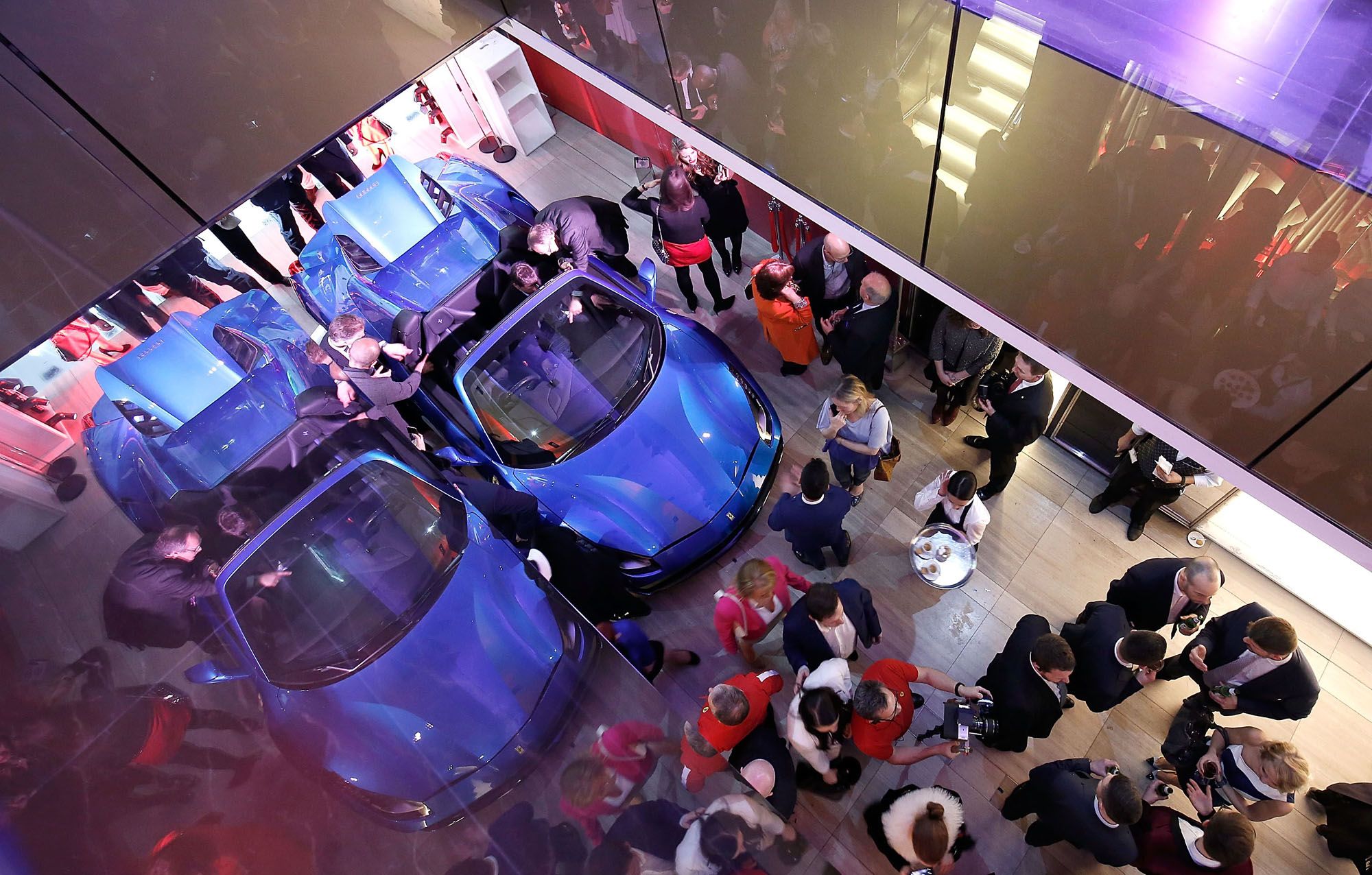 Photo Credit: Jessica Cooper
Last Friday night in London things got very exciting on Regent Street when Ferrari took over to unveil their newest model, the 488 Spider. Aside from the marque's crème de la crème client list, actor Jamie Campbell Bower and socialite Lucy Watson were some of the many familiar faces at the exclusive event. But what everyone was really there for was the car. Unveiled by Scuderia Ferrari F1 test driver Marc Gené, the gorgeous cobalt blue 488 Spider definitely met our expectations.
With Ferrari's passion for open-top V8 sports cars, this model was developed entirely around its main feature, the RHT (Retractable Hard Top). We were told that this is the most powerful and technologically-advanced Spider ever built, making it a sure thing for auto collectors.
Photo Credit: Jessica Cooper
Attendees were well-fed with a quirky array of Italian delicacies, like bite-sized Arancini balls and burrata served atop paper bread. The sweet treats were the biggest hit though, with tiramisu and vanilla ice-cream coated with thick slabs of dark chocolate on offer. A special cocktail was even made exclusively for the event, which combined gin, peach liquor and purée, lemon juice, lavender and Kaffir leaf.