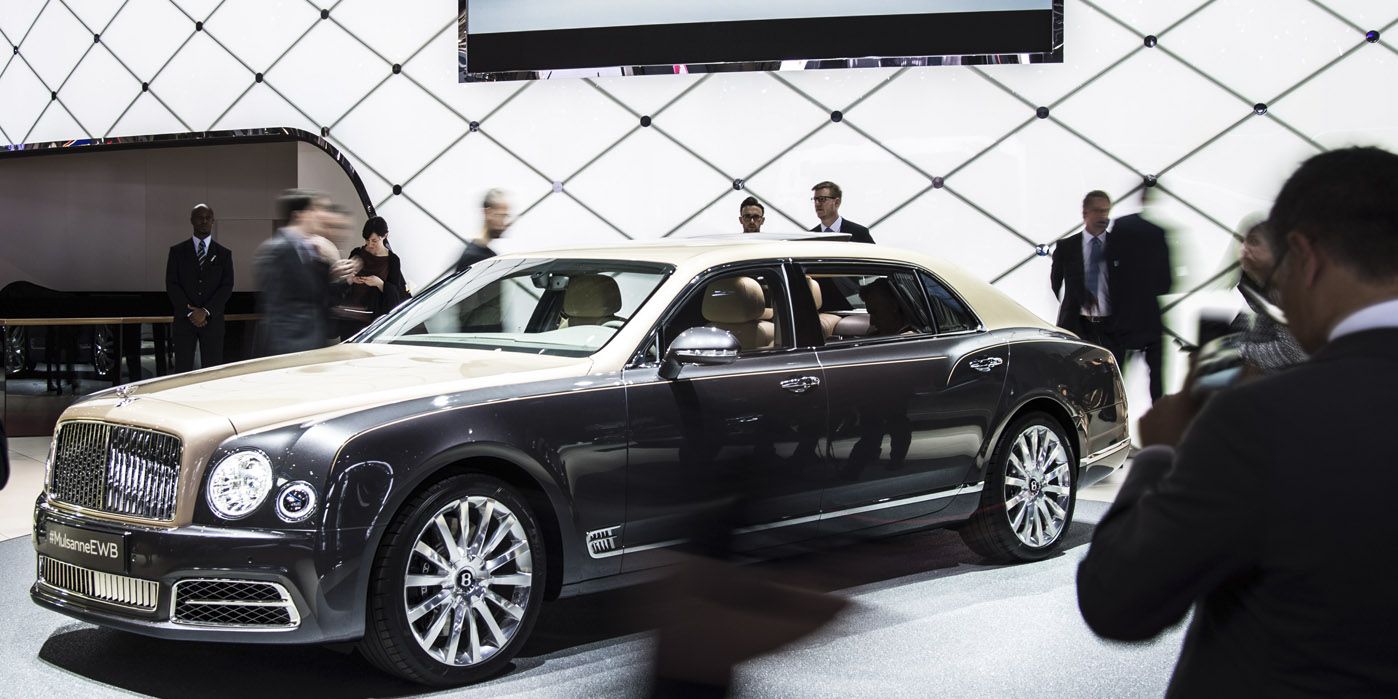 Photos Credit: Bentley Motors
Bentley's newly-revealed Mulsanne Grand Limousine by Mulliner draws inspiration from private jets, featuring four back seats that face each other and a wood-veneered roof. Shown off at the Geneva Motor Show, the limo is 3.2 feet longer and 3.1 inches taller than the traditional Mulsanne, which ends up adding nearly 10 inches of legroom in the back.
Passengers can relax underneath the rear sunroof, play with the electrochromatic smart glass feature (enabling them to turn the windows from opaque to transparent with one button) and charge their gadgets at the docking station. The limo also features a bottle cooler, fold-out tables, a drink cabinet with bespoke tumblers and an intercom system for communication with the driver.
Of course, the actual specifications of the Mulsanne Grand remain the same, boasting 530 hp, a 0-60 mph time in 4.9 seconds and a top speed of 190 mph. Though prices have yet to be announced, you can expect it to top that of the Mulsanne's $340,000.