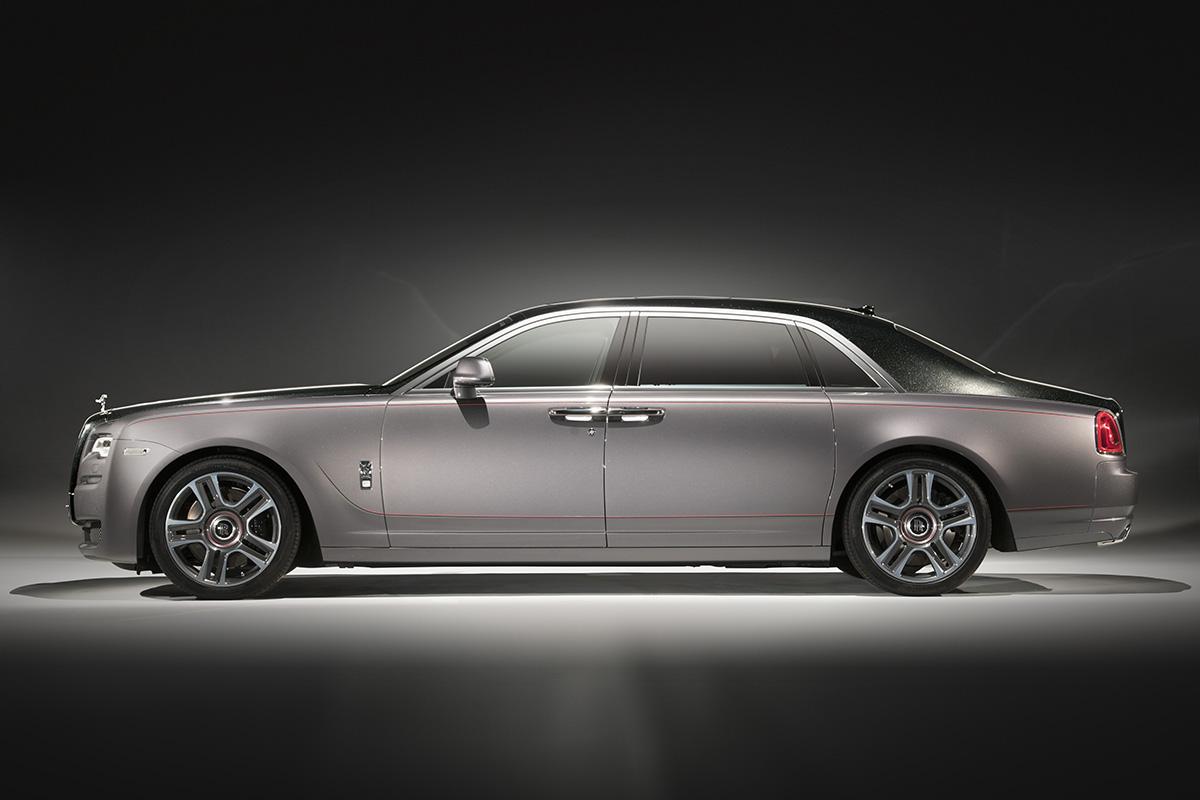 Photo Credit: Rolls-Royce
It looks like Rolls-Royce took Rihanna's advice to "shine bright like diamond" literally. The British automakers have now developed a special type of paint that is mixed with over 1,000 crushed diamonds as an exterior finish on a custom Ghost. The Ghost, considered a favorite among luxury car enthusiasts, typically begins at $300,000. Named "Diamond Stardust," the brand claims that this is the first time the exterior finish has ever been applied to a vehicle, and took over two months to develop into a smooth paint that wouldn't feel like sandpaper. Not only is this the most expensive paint to ever grace the body of a car, but it is also the most labor intensive. The paint, commissioned by a private collector, requires an extra coat of clear enamel as a finish, which requires an extra three days of application and hands-on work by Rolls-Royce craftsmen.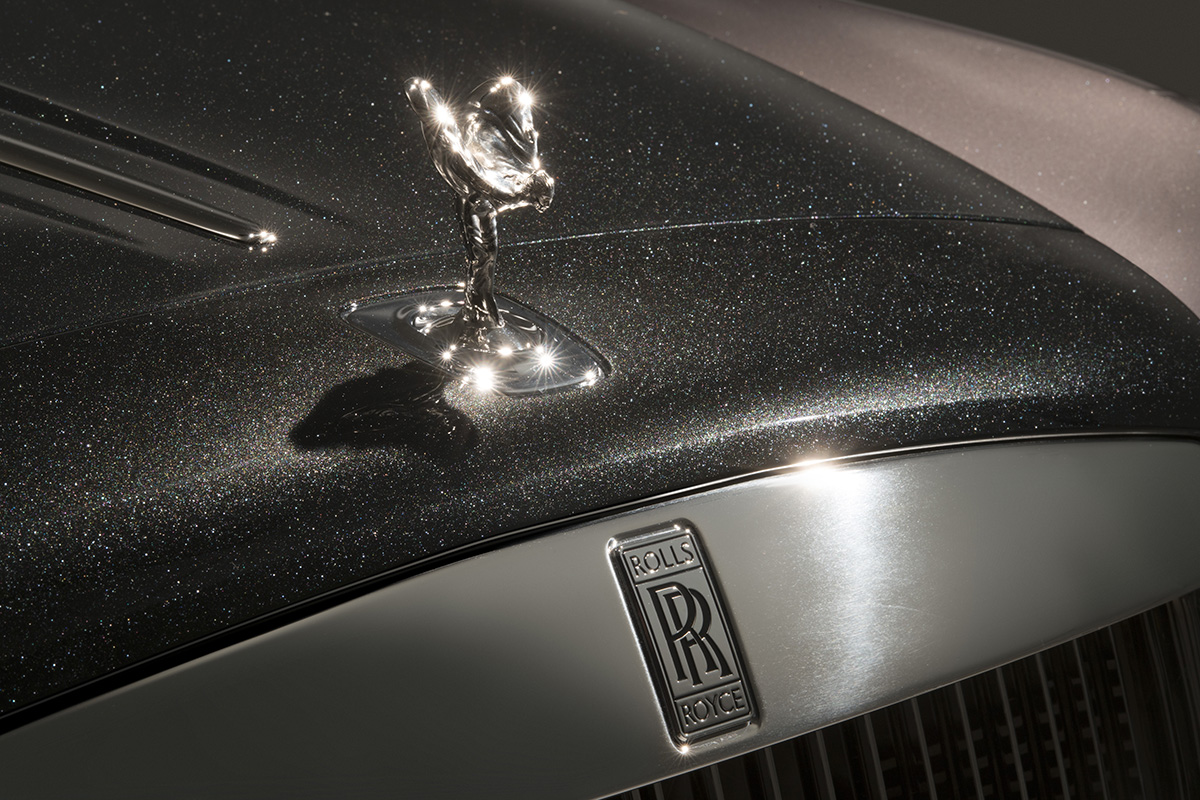 Because the car was privately commissioned by a collector, it's true price has not been disclosed. However, the bespoke product was recently unveiled at the Geneva International Motor Show as part of the company's campaign to showcase their customized vehicle services. In addition to two different colors of diamond paint, the car also features black leather interiors with Mugello Red stitching, Tudor Oak veneers, and the owner's favorite tartan material stitched into the pockets of the rear doors.