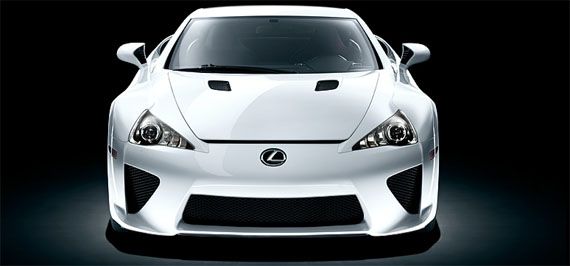 Automobile News:
The Lexus LFA, the automakerís first production super car, will be featured at the North American International Auto Show in Detroit, Michigan. Only a limited number of these hand-built vehicles with a V-10 engine and 552 horsepower will be distributed worldwide. In conjunction with the LFA, the inner-workings of the super carís chassis and V-10 engine inner-workings will be shown via a special design treatment.
Watch the Video >>
The Lexus LF-Ch premium compact hybrid concept, a five-door automobile that made its debut at the 2009 Frankfurt Auto Show, will be another featured vehicle. The LF-Ch combines luxury features with low emissions and good fuel economy. Guests visiting the Lexus area will be able to build their own LFA with the ďLFA ConfiguratorĒ and then email the image or post it to a social media Web site.
This yearís North America International Auto Show (NAIAS) runs from January 11ó24.