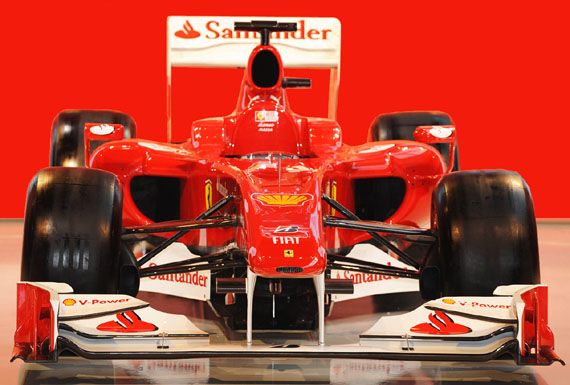 Luxury Car News:
Attention all Ferrari fanatics! The fabled Italian supercar maker has recently invited all to visit online and get better acquainted with its Formula 1 racing model, the single-seat Scuderia Ferrari Marlboro. The exclusive online event from Maranello's Garage was held on January 28. The show enthralled enthusiasts with exclusive images, videos, and technical details galore.
The 2010 Scuderia Ferrari Marlboro will run in the upcoming Gulf Air Bahrain Grand Prix, which is the first race of the 19-race Formula 1 2010 season. The first racing weekend of the new season is March 12-14. The events/races are three-day affairs held on weekends. Season ends in Dubai at Yas Marina Circuit at Ethiard Airways Abu Dhabi Grand Prix the weekend of November 12-14.
Meanwhile, back at the Ferrari stable, the Marnello's broadcast also will present interviews of pro drivers, providing their behind-the-wheel perspective on Ferrari's latest one-seat F1 entry.
Pit stop: F-1's second race is two later in Melbourne; the destinations for these events are as intriguing as the races are exciting. No offense, Indianapolis, but Istanbul, Sao Paulo, Dubai, and Monte Carlo...now 19 exotic luxury destinations! Check out the schedule. Show it to your wife.

For JustLuxe James Rothaar