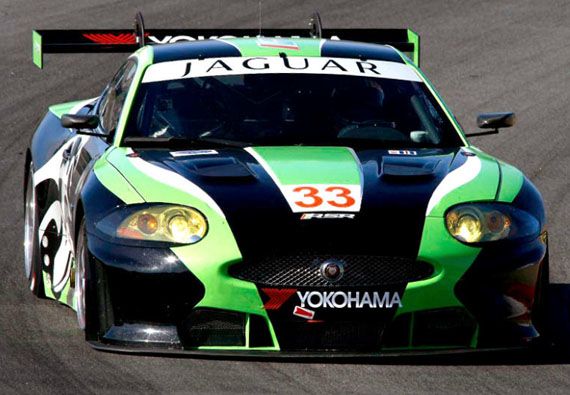 Luxury Car News:
What do you do if you are 75 years old and searching for some fun and excitement? Well, Jaguar, the midpoint septuagenarian luxury automaker, has decided to return to the racetrack with its new Jaguar RSR XKR GT2 and compete in the American Le Mans Series. Marc Goossens and Scott Pruett are the drivers for the new JaguarRSR team. With seven wins to its credit, Jaguar is the most successful British-made car in the race's history.
The company also is celebrating its 75th year anniversary with pit stops at forums where it has been welcomed throughout the years. Jaguar will be appearing at the Goodwood Festival of Speed and Revival in the UK; the Concours D'Elegance at Pebble Beach in the U.S., and the Mille Miglia Classic in Italy.
Additive: A 1956 Jaguar D-Type sold for $3.74 million at auction by Gooding & Company in Scottsdale, Ariz., in late January.