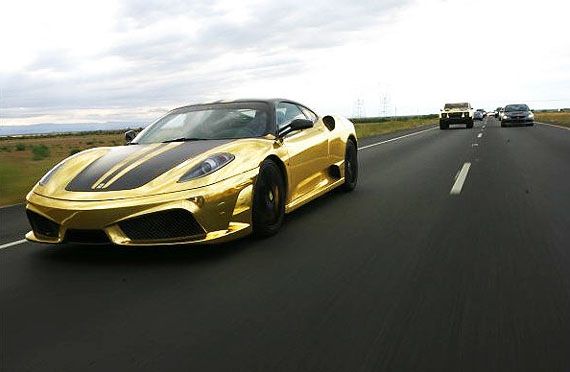 Luxury Car Events:
Only the best of the most expensive, exotic, powerful and luxurious cars will ride in the 2010 goldRush Rally. This is five-city tour that's all about setting new precedence in decadence with each run. Like the promoters say, "it's not a rally; it's a lifestyle. It began in 2008 with 50 cars and increased to 75 vehicles for 2009. The rally is a parade by day and a no holds barred, touring rock star-legends-style party by night—times five!
The good times roll from Seattle to Portland to San Francisco to L.A. to the finish line in Las Vegas. Pit stops along the way include The Nines in Portland, the Fairmont Hotel in San Francisco, and the SLS at Beverly Hills in L.A. The 2010 goldRush Rally runs from June 8-13.
Applications for drivers are being reviewed. If accepted, the entry fee per car is $6,000.
Quotient:
Five brain-numbing parties divided by $6,000 is the hooray ratio of the day. Party responsibly.