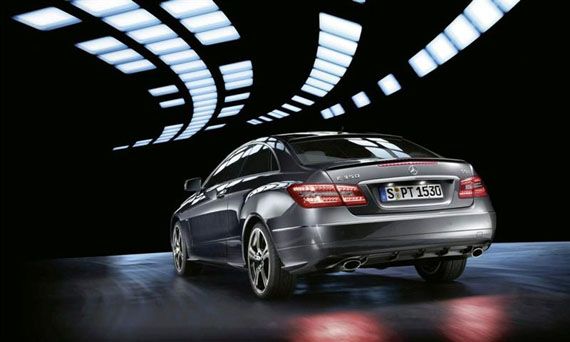 Luxury Cars:
Looking to take the Mercedes-Benz higher? If you want make an E-Class, an Estate Coupe or a Cabriolet model the extreme sportiest on the block, the new MercedesSports is stocked and loaded with extra special goodies from wheels to spoilers to sports suspensions to styling components. The new label, which is part of the Mercedes-Benz Accessories GmbH, will be introduced in March at the upcoming Geneva Motor Show.
The same designers and engineers responsible for these standard production models developed the products to be sold under the new label. The new twists cover both the body and the interior.
Since Mercedes-Benz Accessories GmbH is a wholly owned subsidiary of Daimler AG, the premium add-ons and specialty products are covered by original Mercedes-Benz's warranties.

Swiss bliss: Geneva Motor Show makes its 80th run March 2 to 14, 2010.