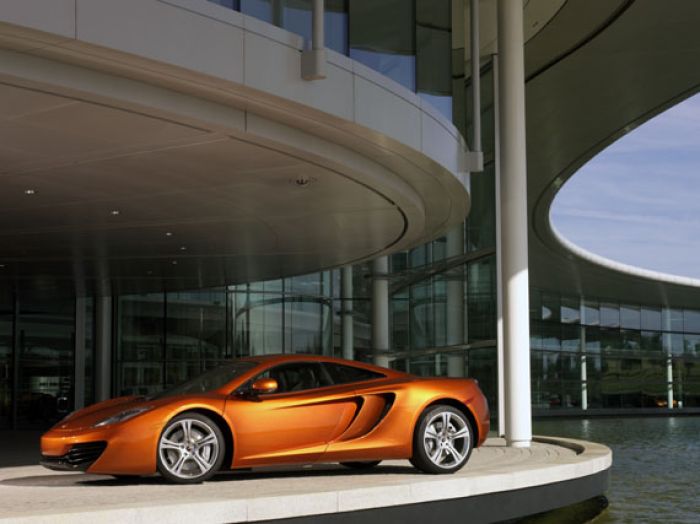 Luxury Cars:
Hardcore lovers of luxury super sports cars are counting the days till springtime 2011 to see the McLaren MP4-12C in showrooms around the world. The unleashing of the lavish four-wheel beast will be a global affair occurring simultaneously in 19 countries. McLaren is confident that the innovative six-figure super sports car will fill the bill in performance, luxury, and looks. The price range for the McLaren MP4-12C is £125,000 to £175,000 euros.
Watch the Video >>
While final performance stats are not yet available, the preliminary ones are definitely noteworthy. Zero to more than 120 mph in less than 10 seconds and, equally significant when needed, 120 mph back to zero in less than five seconds. It also does a quarter mile in approximately 11 seconds and has a top speed over 200 mph.
"What these results don't show though is the overall package compared to our competitors that will make the 12C easier to drive, more comfortable to spend time in, and dynamically jaw-dropping," said Mark Vinnels, McLaren Automotive's program director.

"We are aiming to set new standards for all performance criteria, from top speed to fuel economy to in-gear acceleration to braking distances and carbon dioxide emissions."

Final pricing and performance figures will be announced in the second half of 2010.