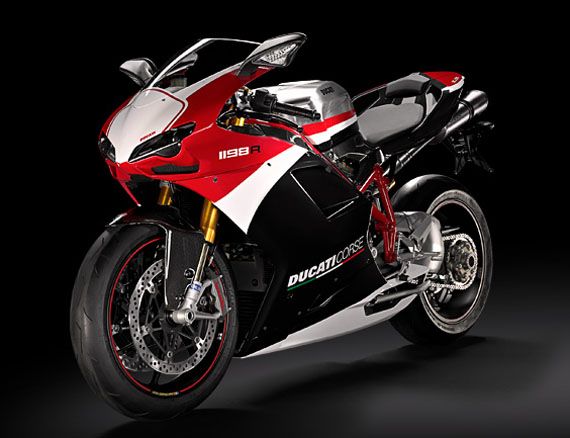 Luxury Superbikes:
The
Ducati 1198 S
and 1198 R Corse special edition models are entering showrooms nationwide. Each of the superbikes comes with a special race kit as well as an original Ducati Corse livery. The bikes extraordinaire are part of the company's celebrating the historic Ducati Corse logo change. The 1198 S and 1198 R Corse special editions are equipped with factory team-style aluminum fuel tanks, the patented Ducati Traction Control.
The 2010 Multistrada 1200 is another apple in the eye of the renowned Italian motorbike builders. While it is comparable to other high-end touring bikes, the 1200 is powered by an engine with the DNA of a superbike. It features an optional traction-control system that offers riding experiences from sporty to urban to touring.
The new models complete its 2010 model lineup most fittingly along with the new 848, 1198, and the 1198 S motorcycles. The base price of the Multistrada 1200 is around $15,000 (give or take five bucks).
Jetsetters alert:
World Ducati Week 2010, June 9—13, 2010, in Misano, Italy—between Bologna and Ancona at the International Racetrack of Misano.
Ducati 1198 S
Ducati 1198 S
Ducati 1198 S
Ducati 1198 S
Ducati 1198 R
Ducati 1198 R
Ducati 1198 R
Ducati 1198 R