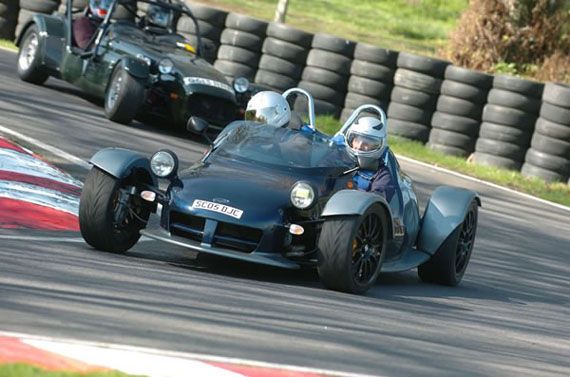 Luxury Cars:
When a discussion about three-wheel ATVs revs up, there are generally two distinct camps with very strong feelings. People either love or hate trikes, and there is no place where those distinct groups intersect.
So, with that said, here is the Scorpion IV from Grinnal
Cars
. Priced at more than $46,000, it is both a luxury item and an alternative mode of transportation.
The Scorpion IV is made using an Audi 1.8 liter, 4-cylinder, 5-valve and a 6-speed Getrag transmission. Previous Scorpion models, such as the S III, were made with engines and drive trains of BMW's line of 4-cylinder motorcycles.

The S-IV is capable of meting out 370 bhp with more than 300 lb./ft of torque. The company also produces trikes made from engines and drive trains of Triumph motorbikes.

Does it get your motor running?