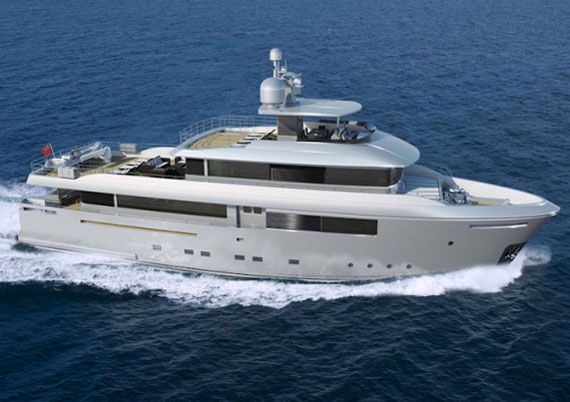 Photo Courtesy of Kingship
China's Kingship recently unveiled its new Ocean SUV Series, a cross between a
luxury yacht
and an expedition yacht that's a sort of seagoing Range Rover. Designed to combine an explorer yacht's safety, economy and range with a luxe level of style, comfort, space and interior amenities, the Ocean SUV is suitable for world cruising as well as putting in to elegant ports of call.
With pedigreed good looks courtesy of Sergio Cutolo of Italy's Hydro Tec, the Ocean SUV series is slated to consist of 90-, 116- and 150-foot models, with a range of 5,000 nm, 7,500 nm and 9,500 nm respectively. The uncluttered exterior is easy to maintain and offers guests a high vantage point from which to view the passing scenery.
The 90-foot model offers accommodations for 10 guests and four crew members, with various configurations available for the larger vessels. The 116-footer has a full-beam main-deck master suite as well as an internal elevator connecting all decks, available as an option on that model as well as the 150-footer.
Extensive exterior and dining facilities are designed into all decks with an eye toward relaxation and entertainment. Pick a desirable destination and you're ready to hit the high seas in style.