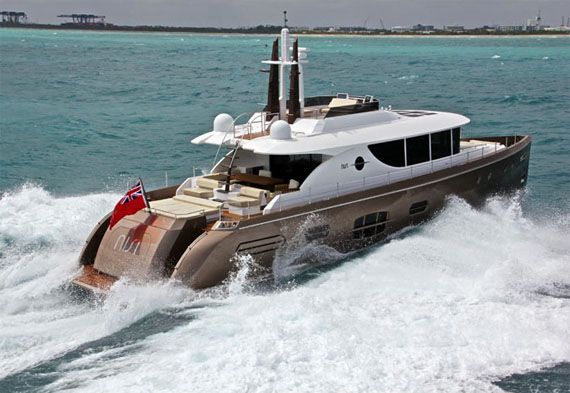 Photo Courtesy of NISI
The NISI 2400 yacht recently won a World Yacht Trophy's award for Best Design for yachts that are less than 24 meters (approximately 79 feet) at the 2011 Cannes International
Boat Show
earlier this month.
The 78-foot NISI is the only yacht that is less than 100 feet that has been certified by both international safety-inspection bureaus, the RINA and the MCA. The maritime company also is the first and only shipbuilder worldwide that uses China-based production to have ever won a World Yacht Trophy award. 
"On behalf of myself and the rest of the NISI Yachts team, we thank the World Yacht Trophies panel of esteemed judges for honoring us with this award," said Christos Livadas, chairman of NISI Yachts. "I am proud of the quality and craftsmanship achieved by our team on NISI 2400, and of the recognition granted to us by this panel of independent industry experts. For us, NISI is a modern classic with cutting-edge style that offers state-of-the-art technology for optimum performance, handling, and safety."
The NISI Yachts' lineup ranges in size from 22 to 26 meters. The competition in this category was top-notch, as the winning yacht was selected over two very popular runner-ups, the Ferretti 720 and the Dominator 720. Earlier this year, the NISI 2400 received a 2011 Best of the Best award from the
Robb Report
.
The LuxMedia Group hosted the gala ward ceremony for the 34th annual World Yachts Trophies award ceremony. For more information, visit
NISIYachts.com
.