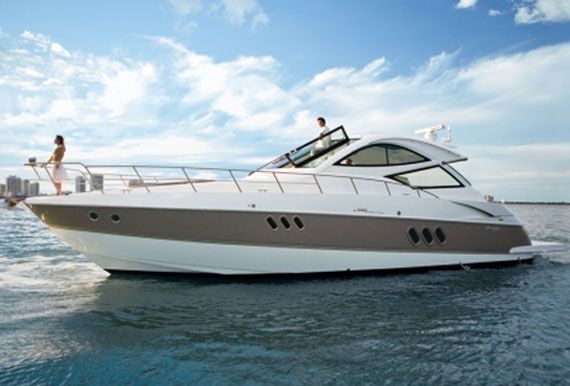 Photo Courtesy of Cruisers Yachts
KCS International Inc., the parent company of Cruisers Yachts and Rampage Sport Fishing Yachts, announced that it has acquired all the assets of renowned sports-boat manufacturers Azure. KCS made the announcement last week during a media event at the
Miami International Boat Show
.
The newly acquired inventory of Azure provides KCS with a product line of 18-foot to 56-foot vessels, including bow riders, sport decks, sport cuddies, and yachts. The first boat under the newly formed Cruiser Sports Series is expected to rollout by May or June 2012.
"This is an exciting time for our company. We are sending a message to our dedicated employees that KCS intends to be in the boat business for a long time," said Mark Pedersen, president of KCS International Inc. "It is paramount that our reputation of quality product continues to be carried over to the new sport boat line, and we look forward to showcasing our superior workmanship and unique product development as the line matures under the first-class manufacturing team in Wisconsin."
KCS also announced that due to an expanded product line it has added Spencer Ship Monaco to oversee its new export developing team for Central and South America, the Far East and Australia. Additionally, marine-industry executive Gene Gooding has joined KCS and will oversee the development of new dealers in North America.
KCS International is located in Oconto, Wisconsin. For additional information about Cruisers Yachts and Rampage Sport Fishing Yachts, visit
CruisersYachts.com
and
RampageYachts.com
.