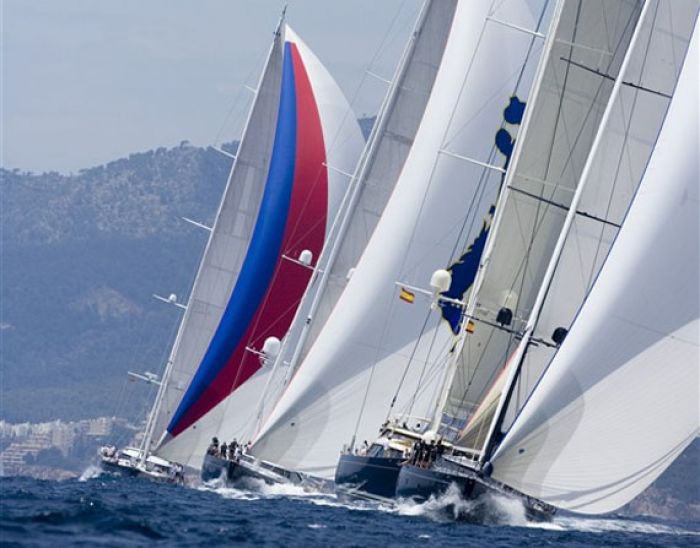 Photo Courtesy of Dubois Cup
Dubois Naval Architects has produced seaworthy sailing and motor yachts over its 35-year history. The award-winning firm has made a big splash industry wide in facilitating both luxury yacht charters and yachts sales.


The storied firm also boasts the only regatta exclusively for superyachts with its Dubois Cup, a biennial event that has risen in popularity with each running. It is a great opportunity to support worthwhile charities while seeing two races over a three-day period.

The Dubois Cup takes place at the Yacht Club Costa Smeralda in Sardinia, an island in the Mediterranean Sea located between Sicily and Cypress. Eight Dubois models competed in the 2011 Dubois Cup competition. Prominent yacht manufacturers and shipbuilders converge for the festivities. Partners participating in the event include other yacht makers, such as Royal Huisman, Fitzroy Yachts, Alloy Yachts, Pendennis, and Rondal.

There are numerous luxury lodging posted on the official Dubois Cup website. The types of high-end accommodations listed range from villas and apartments in homelike settings to master suites and guestrooms at nearby luxury hotels and resorts. Additionally, the staff managing the 2013 Dubois Cup has its own preferred list of hotels and resorts that it knows are extending special rates to attendees referred by the Dubois Cup.

Company founder Ed Dubois uses the Dubois Cup to raise worldwide awareness and monies for SPARKS, a special research charity for child-related typed of cancers. For more information, visit DuboisCup.com and DuboisYachts.com.