JustLuxe View Profile

Editorial Staff
J Craft Boats Enters Global Partnership With Beauty Brand Carol Joy
Posted: Jul. 11th, 2012 | Comments 0 | Make a Comment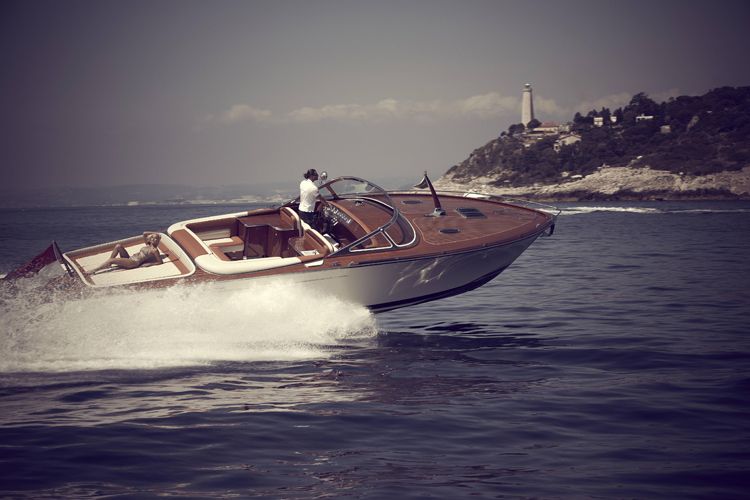 Photo Courtesy of J Craft
J Craft Boats is known for their hand-built
luxury speed boats
, combining classic styles with traditional Swedish boat-building techniques. Through their use of quality materials and qualified engineers, their vessels hold practical usability in today's world. Deciding to further their reach, J Craft has now entered into a global partnership with Carol Joy, the well known beauty products brand. The companies will work together on a worldwide events program and combine marketing strategies as they both move into the Eastern European and Asian markets.

"At J Craft we are very selective about who we partner with and it is important that any brand sharing a platform with us adheres to the same ideas of luxury, quality and service that J Craft does. Carol Joy clearly meets these criteria and we are delighted to be working with them at a global level," says Aleks Milakovic, J Craft CEO.
Carol Joy has 25 years of world travel experience, which spurned her interest in various cultures and their approaches to health and beauty. After years of gathering information, Joy went on to piece everything together to create a collection of skin, hair and nail care products. Her British heritage infused the luxury beauty line with an English sophistication, while using some of the world's best ingredients, like authentic Diamond Dust and Golden Millet Oil.

"Partnering with J Craft is a wonderful opportunity for Carol Joy to broaden the reach and understanding of our brand. We have worked with the J Craft team for the last 12 months and are thrilled at the prospect of partnering with them on a longer term, more strategic basis," says Alicia Reinoso, Carol Joy Marketing Manager. "There is a wonderful synergy between the brands; both aim to deliver a little of 'La Dolce Vita' to their customers."
For more information visit J-CraftBoats.com or CarolJoyLondon.com
You might like :
Great Luxury Yachts
Related Topics : Speed Boats, Hair Products, Skincare, Luxury Brands, Lifestyle News