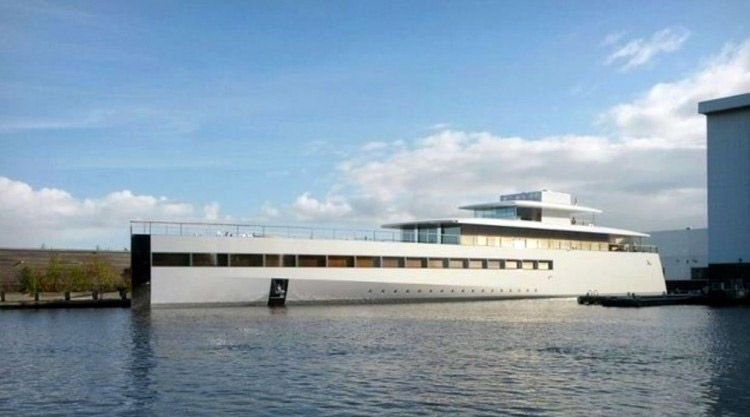 Photos Courtesy of One More Thing
The description of Steve Jobs? custom-built yacht,
Venus
, by biographer Walter Issacson as being ?sleek and minimalist,? in his book, appears to be concise and precise based on this video.
Steve Jobs? custom-built yacht,
Venus
, was seen in public for the first time as reported by the Netherlands-based online publication,
One More Thing
. The
Venus
is a Feadship-built vessel, with interiors by Philippe Starck. It is approximately 260 feet in length.
Venus
has teak decks and is reported to have seven 27-inch iMacs on board.
Jobs' widow, Laurene, and three of their children, Reed, Aaron and Eve, attended the ceremony. The Jobs family gave the members of the shipbuilding staff an iPod Shuffle, with the name of the ship inscribed on the back, and a thank you note.
Apparently,
Venus
was a lifeline, a last joie de vivre of sorts for Jobs. In the biography by Issacson, Jobs revealed, "I know that itís possible I will die and leave Laurene with a half-built boat. But I have to keep going on it. If I donít, itís an admission that Iím about to die." The ultimate outcome of Steve Jobsí
Venus
is questionable.