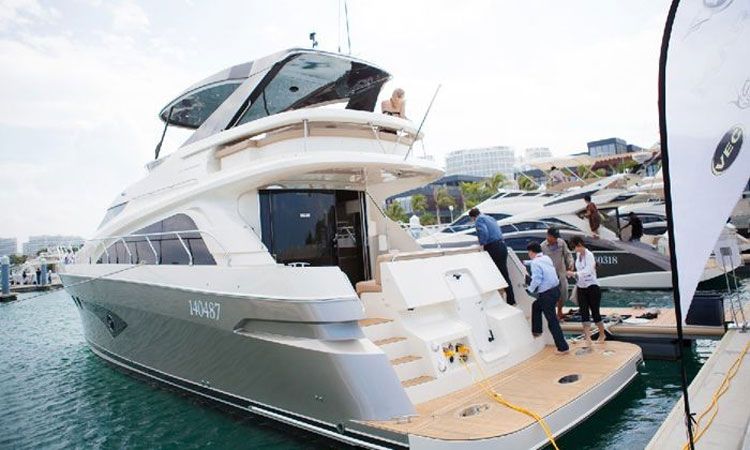 Photo Courtesy of Mare di Sanya
The largest seaside yacht show in China, the Mare di Sanya, will take place at the
Serenity Marina Sanya
November 21 to 24, 2013. The extravagant event is part of the Hainan International Yachting and High-end Lifestyle Show. This year marks the fifth running of the yacht show and festivities are expected to attract more than 40,000 visitors. While the number of boat and yacht shows in China has increased tenfold, this remains the largest show of its kind countrywide. 
The Mare di Sanya will feature 215,000 square feet of exhibition area with 300 berths. The Hainan International Yachting and High-end Lifestyle Show, the World Yachting Forum and Yachting Models International represent a concentration of high-end lifestyles recognized by China's industrial sponsors, exhibitors, visitors, and media.
A presentation by Italian Way is a chance to share with the global arena the artistry and craftsmanship of Italian boat makers and related services. Besides the exhibition session, Mare di Sanya also includes activities such as Yachting Models International, the China Equity Investment Summit, and a golf tournament.
"The event will create a superb demonstration platform for domestic and overseas yacht and luxury brands, and an opportunity for domestic potential consumers to appreciate and experience high-end lifestyles at close range," said Ren Xing, the planner of the Mare di Sanya.