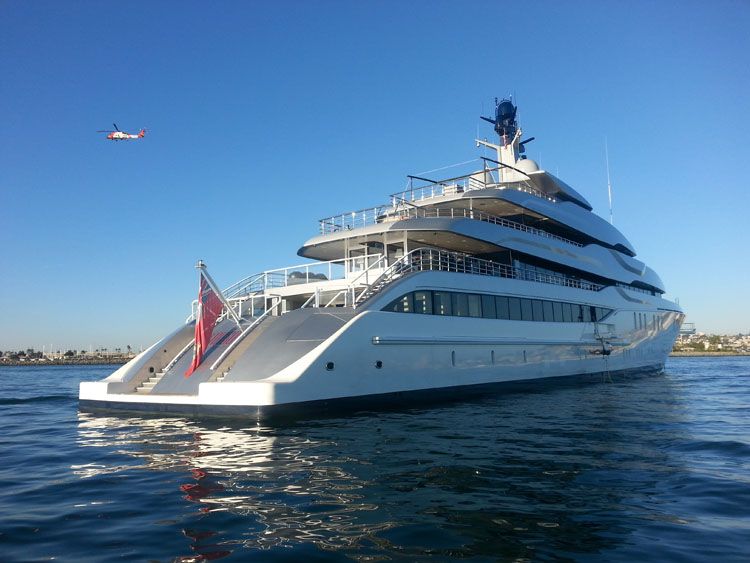 Photos Credit: Rob Gautereaux
If you were hanging around the San Diego Bay this past Saturday (perhaps sunbathing on the deck of your newest catamaran), you may have noticed Tango, 2012's Motor Yacht of the Year, cruising around. Built in 2011 by Feadship, this impressive superyacht is one of the top ranked vessels in the world and spotting her 254-foot frame was amazing.
With four engines, she's able to get to 22 knots, which is pretty neat considering her size. She also has a pretty neat interior style and layout, which was designed by Eidsgaard Design, and can accommodate 12 guests on the main deck. The private owner's deck is kept separate, featuring its own aft seating area, a full-beam stateroom and a study. Speaking of the owner, we're not entirely sure who the lucky person is. Andrei Skoch has been thrown around, but he actually owns Madame Gu — which we suppose could look similar to Tango if one closes an eye and squints the other.