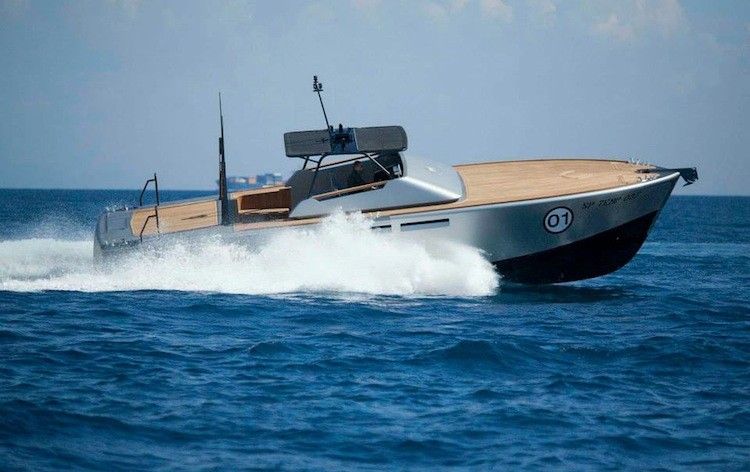 Photo Courtesy of Baglietto
Fiat heir Lapo Elkann, grandson of famed Italian industrialist Gianni Agnelli, is one of the world's best-dressed men. He has his own clothing and accessories label called Italia Independent, and has also got an incredible car collection, including several bespoke Ferraris — hardly surprising as he owns part of the company and runs their Tailor Made customization program. Soccer is another passion and he recently made a documentary about the sport that aired at the Sundance Film Festival. And now the creative genius with the impressive pedigree has turned his hand to yacht design. Lapo's newest toy is the MV13, a superfast sports yacht he helped design, which was built by storied Italian boatyard Baglietti.
Lapo's vision for the new 45-foot aluminum hulled craft is the "Maserati of the seas." The design draws inspiration from military vessels with its aggressive lines, and offers comfortable overnight accommodation for two in a V-shaped double berth. The luxury yacht's huge twin MAN 800hp engines provide for a blistering top speed of 37 knots (around 42mph). As part of his efforts to revitalize the the Baglietto brand, Lapo also helped create a new ad campaign for them and updated their signature seagull logo.