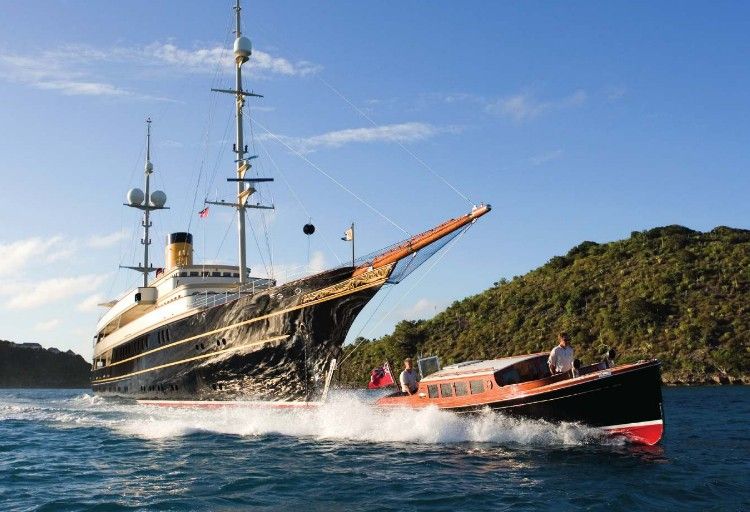 Photo Courtesy of Edmiston
Edmiston, the world's leading charter yacht broker, has come out with a new listing of the 100 finest yachts available for charter for 2014 around the globe. The updated directory sees 37 changes over the last year, including the latest launches, established favorites, and the return of some vessels that had dropped out of the charter market. The ranking isn't solely based on overall size or even price, as the largest and most expensive yachts are not always the best. Factors such as the size of the suites and lounges, interior design, deck space, crew capacity, chef and cuisine, sports equipment, tenders, and where and when the yacht was built are all taken into consideration. Claiming the top spot is the 296-foot Nero, one of the world's most stylish luxury superyachts, built in 2006 and inspired by J.P. Morgan's famous Corsair (which charters for $530,000 per week, a relative bargain).
In the second position is the 290-foot Nirvana, built by Oceanco in 2012, which at $1.2 million per week is one of the most exclusive charters available. It features a swimming platform that descends to create a saltwater micro pool, a swimming pool that converts to a dancefloor, a 3D cinema and even an exotic reptile terrarium. In third place is the famed 288-foot sailing superyacht Maltese Falcon, built for controversial billionaire Tom Perkins, available for $550,000 per week. In fourth is the 279-foot Solandge, one of the very newest yachts on the list launched late last year by Lürssen, which features fireplaces and a 22-carat gold leaf Murano chandelier, as well as one of the most sophisticated entertainment systems ever installed on a yacht. It charters for $1.375 million per week. And finally, the fifth spot is held by the awesome, award-winning 269-foot Alfa Nero, which goes for $1.15 million per week.