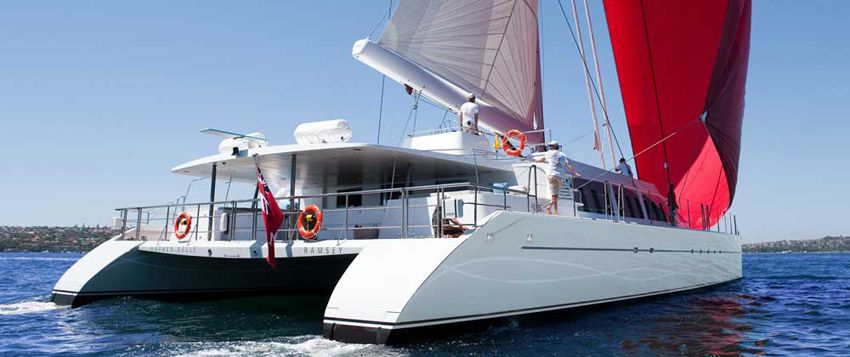 Photos Courtesy of Virgin Limited Edition
You may not be able to wake up one morning and be mogul of all trades Richard Branson, but you can certainly wake up in his luxury yacht, which was recently listed for sale. According to Yacht Charter Fleet, the 105-foot sailing catamaran was originally built by French Shipyard CMN in 2003 before Branson bought it in 2007, after which it went through a two-year rebuild with Australia's Azzura Yachts. Named Necker Belle after his private Necker Island, the vessel was apparently designed to reflect his lifestyle and be like a mobile version of the island.
The spacious boat has enough room to accommodate 12 guests in four cabins, each with its own en-suite bathroom. You can also sleep in the saloon area thanks to the double bed and privacy screen, or if you're feeling a little adventurous, you can sleep under the stars on the upper deck. It also has an open-air cinema, a diving board, and plenty of places to sunbathe — including the trampoline between the forward beam and the deckhouse. Able to reach a maximum cruising speed of 14 knots with power and over 20 knots with sails, Necker Belle has a range of 1,500 nautical miles.
The yacht has previously been available to charter for $110,000 a week, but once someone buys it, that will probably stop. Though an asking price hasn't been released yet, we're guessing it will easily be in the millions.