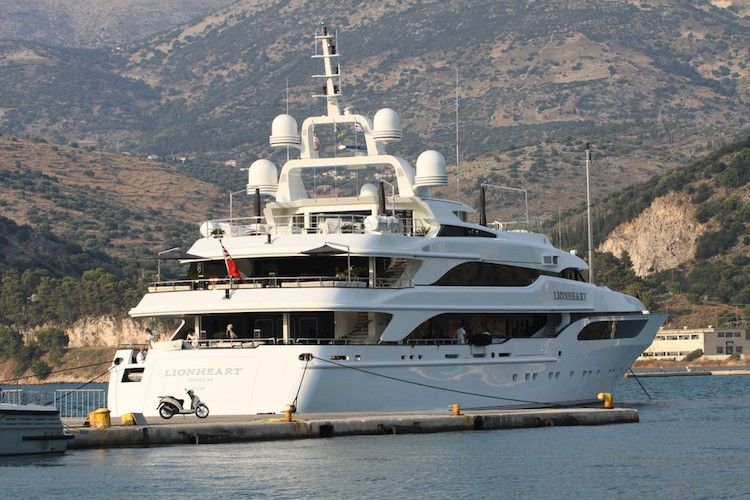 Photo Credit: Grant Silvester/Flickr
Kate Moss turned 40 recently but proved she's still got what it takes to rock a bikini on her recent jaunt to St. Bart's aboard Topshop billionaire Sir Philip Green's superyacht. The 208-foot yacht, called Lionheart, was built by Italian shipyard Benetti in 2006 for an estimated $37.5 million and features interiors by famed designer Stefano Natucci. Moss joined the mogul and other pals aboard the vessel to help celebrate Green's 62nd birthday. Moss partied with Sir Philip's daughter and heiress Chloe, who recently split from J. Lo's ex Marc Anthony. Chloe posted selfies with the supermodel to her Instagram, writing "Girls Trip!! #thesinglelife #whoneedsmen !! #friends #family."
Photo Courtesy of Chloe Green Instagram
With a a steel hull and an aluminum superstructure, Lionheart can accommodate at least 12 guests and 16 crew members. In keeping with the big cat theme, the yacht even has a tender called Lion Cub. Other celebs, like Kate Hudson, Naomi Campbell and Simon Cowell, have been frequent guests aboard the sleek craft, one of the largest ever built by Benetti. Green also owns the Lionchase, a 109-foot Overmarine Mangusta built in 2008 which he lent to Moss for her honeymoon with rockstar Jamie Hince in 2011.
Photo Courtesy of Chloe Green Instagram