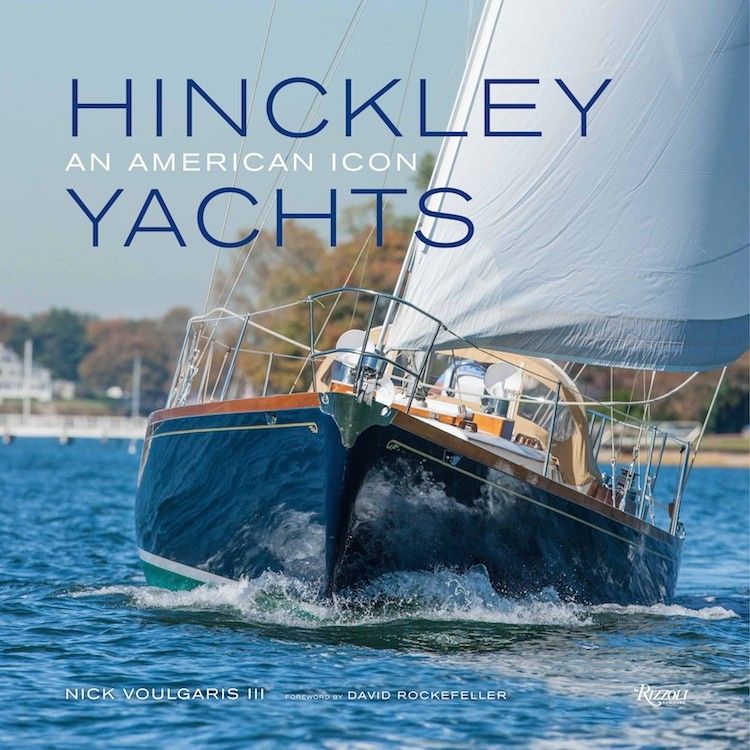 Photos Courtesy of Rizzoli
Billionaire banker, philanthropist, and former Chase Manhattan Bank CEO David Rockefeller could obviously own any boat in the world. However, when he heads out on the water in Southwest Harbor, Maine, his hand is on the tiller of a Hinckley — vessels which have been built by hand in Southwest Harbor since 1928. "As any sailor will tell you, most of the pleasure of sailing is in the quality of the boat," Rockefeller writes in the introduction to Hinckley Yachts: An American Icon, a lavish new coffee table book celebrating the brand that's been published by Rizzoli New York later this month.
"My family and I have been extremely fortunate in that regard. For the past fifty years, the beautiful boats built by the Hinckley Company of Southwest Harbor have been a constant part of our lives."
The book, written by avid yachtsman Nick Voulgaris III, features behind-the-scenes images of Hinckley yachts and picnic boats under construction, archival images dating back to the 1920s, and photographs of the beautiful vessels on the water. It also includes an essay by Martha Stewart, who bought the Edsel Ford estate in Seal Harbor near Hinckley Headquarters in 1997, and soon after commissioned a yacht from Hinckley.
"One trial boat ride was all it took to know that a classic Hinckley 36', with its sleek and beautiful lines, its shallow draw, its fine craftsmanship, its jet drive (no propellers to catch lines and lobster pots), and its excellent nautical specifications and modern technology, was the right boat for me," the home design guru writes. Stewart was so enamored of Hinckley's work that she produced a segment called "The Making of a Hinckley Picnic Boat," which first aired on the Martha Stewart Living Show in 1998 and has been broadcasted several times since.
The book is available on April 29 for pre-order on Amazon.