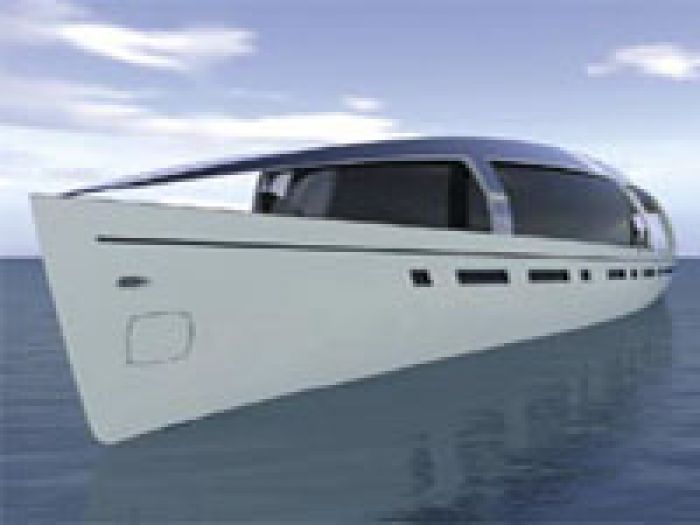 Eco-friendly Superyachts:
This innovatively designed superyacht by Callender Designs has received worldwide attention due to its advanced "green" technology as provided by Australia-based Solar Sailor Holdings Ltd. Soliloquy is a 58-meter superyacht that is powered by solar, wind and hybrid marine power technologies. Alastair Callender is the company's designer who crafted Soliloquy's rigid-wing rig and dynamic form. Along with its eco-friendly power source, its originality in design makes it a vessel as attractive as it is built efficiently.
This pioneering design with its hybrid-electric energy offers numerous advantages. It is very quiet in comparison to similar size ships and offers substantial savings in fuel cost. The company's goal is to make Soliloquy the full-throttle industry leader as the greenest of green luxury yachts. The yacht will fully comply with industry standards worldwide, including the latest criteria as established by the new Green Star Plus certification from Italy's RINA

One of the features make Soliloquy visually appealing as well is its innovative overhead beam that sweeps forward to the bow. The patented technology substantially improves the yacht's propulsion. The hull's efficient length-to-beam effects a relatively low power requirement to reach competitive cruising speeds whether by sail or electric motor. Over a period of 12 hours in the sun, the superyacht approaches 8 knots solely on solar energy.




In a company press release of May 2009, Soliloquy's proud designer Alastair Callender commented on his design approach, "In this ever-increasing environmentally conscious time, I wanted to focus my attention on looking at possible solutions to some of the current problems associated with the superyacht industry. Eco-luxury should no longer be viewed as an oxymoron. Soliloquy-the super-green superyacht-is a true metaphor to show that this ideal is viable."

All this green power and luxury combined in a 58-meter superyacht that sleeps 12 makes Soliloquy a hard act to follow. It's only the beginning. For more information, visit SolarSailor.com.

For JustLuxe