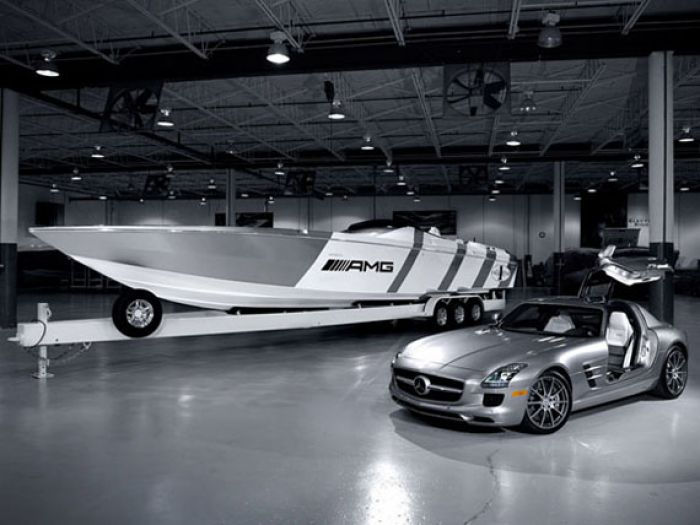 Luxury Powerboats:
Cigarette, anyone? If that smoke turns out to be the Cigarette '46 custom-built powerboat that shoots across choppy water at 130 mph, then, a resoundingly hearty "yes" loud enough to shake more than a flock of seagulls would be heard from powerboat enthusiasts from docks and marinas worldwide.
This special Cigarette '46 powerboat is a collaborative effort with Mercedes-Benz. The two teamed to produce a Cigarette '46 inspired by the SLS AMG. The powerboat bears the same logo and silver paint as having an interior that matches the supercar's most strikingly. The hull is new and lighter. The powerboat has twin 552-ci twin-turbo engines that mete out a mind-boggling 2,600 horsepower.
Want one? Lay your money down. According to Australia-based online marine-centric publisher and market analyst Boatsales.com.au, the price of the custom-built SLS AMG-inspired Cigarette '46 will be around $900,000. It takes about four months to build it as well.

Dawn Ripples: The 46-foot powerboat will be featured in waters at various major boat shows throughout 2010.