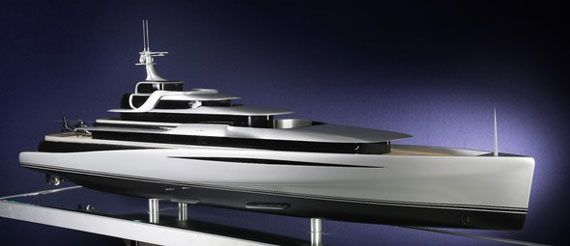 Boats & Yachts
"I always sought to represent my vision of modernity and elegance beyond the conventional limits of fashion. Designing a yacht and conceiving it's art of living constitutes a perfect opportunity to expand my brand's universe by creating the experience of luxury," said Elie Saab on the new creation of the the ES117 Weyves Couture yacht, an impressive new addition to
Oceanco's
portofolio.
Weyves, the inventor behind the exterior design has collaborated with Saab to introduce high ceilings and other luxurious elements to the interior.The ES117 Weyves Couture yacht features an exclusive owner's deck, private interior, pool and helipad.
Oceanco has stated they are looking forward to working on the upcoming project with Saab and Weyves.
Alongside an already impressive portfolio of existing launches, Oceanco could have another stunning project on their hands.