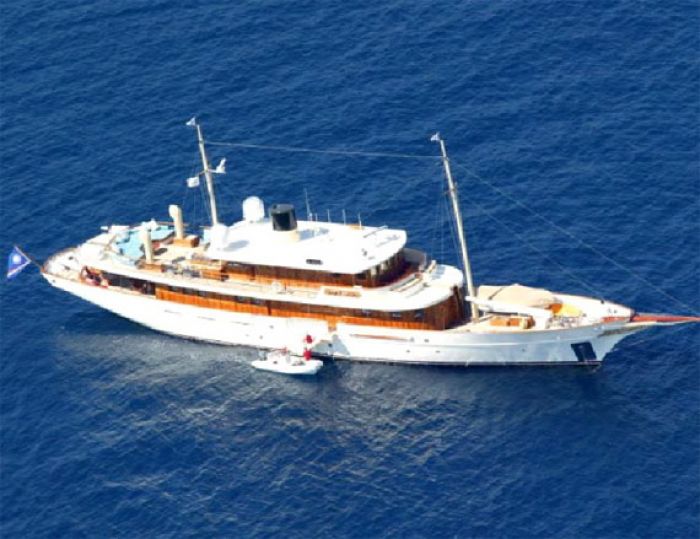 Luxury yachts:
Back in March we reported that Johnny Depp was offering his classic yacht the
Vajoliroja
(above) for summer charter in the Mediterranean at $130,000 per week. Apparently there were few takers at that price, but the generous Depp has now let his superstar pals Brad Pitt and Angelina Jolie borrow the boat for a free family vacation. Apparently Depp and Jolie got on well together while filming their latest flick, The Tourist, in Venice, where the yacht was docked and much admired.
The 156-ft. yacht, which Depp bought in 2007 and had completely refitted in 2008, boasts the attractive, vintage lines of a 1930s tycoon's steam yacht. Pitt, Jolie and their six children – along with an army of nannies and retainers – are apparently enjoying the luxurious craft and its array of Jet Skis and other water toys, while learning how to dive and snorkel. The mahogany paneled yacht features a formal dining room, library, plush salon and outdoor seating and eating areas, all decorated in Depp's signature version of Art Deco Paris meets the Orient Express.