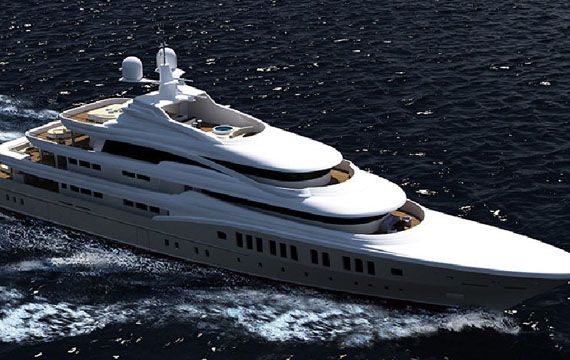 Boats & Yachts:
If this is the supporting vessel, imagine the size of the
mega yacht
accompanying it!
This is the Independence, a super-sized support ship that is 190 feet in length. This is not your typical tender, that is, unless yours also happens to be capable of housing a floating heliport with enough storage space to carry every water toy fathomable.
The Independence also has a dive center and its own tender (at least one). According to a report recently posted by Super Yacht Times, it cruises at 18 knots and is large enough to land a Bell 429 or an Augusta Grande helicopter on the deck.

The super-support ship stems from the efforts of a Monaco-based triumvirate of aviation — and marine-related companies. Sterling/Scott Yacht Design, Edmiston & Company, and Sky Group/Monacair have aligned their assets to float this enormous endeavor. Additionally, McFarlane ShipDesign is providing technical support to the project.

The Independence was promoted at this year's Monaco Yacht Show, which ran from September 22-25.