12 Days In Antarctica? On Location With An SI Cover Girl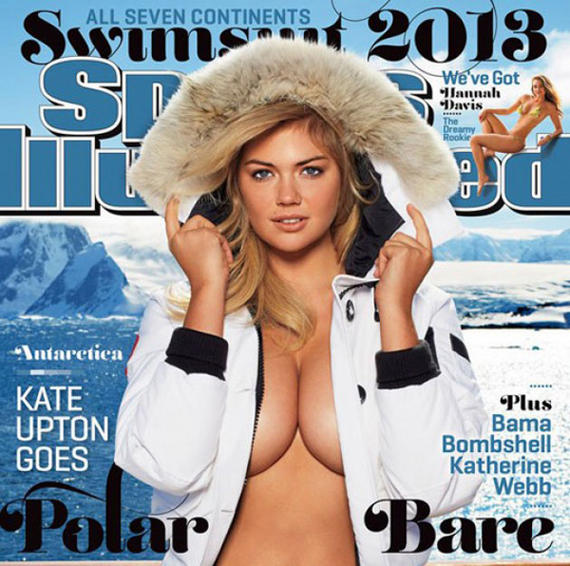 ABERCROMBIE & KENT AND SPORTS ILLUSTRATED SWIMSUIT 2013 MAKE HISTORY IN ANTARCTICA WITH THE "COOLEST" COVER EVER

DOWNERS GROVE, IL – February 12, 2013 … The icebergs of Antarctica looked like they were melting a little faster this past November as supermodel Kate Upton posed for the 2013 cover of Sports Illustrated Swimsuit and was the focus of the first fashion shoot ever to take place on the white continent. Sports Illustrated Swimsuit 2013, which will hit newsstands and launch online at www.si.com/swimsuit on February 12, was shot on all seven continents, a first for the magazine, which is celebrating its 50th issue. The historic fashion moment is front and center as Kate Upton lands the cover for the second year in a row, capturing her set against the Antarctica backdrop.

Venture to the ends of the earth on A&K's Antarctica cruises. A&K has operated over 150 Antarctica expeditions in more than 20 years. On our Antarctica cruises, we employ only the most experienced crew and naturalist tour guides, who infuse your expedition with expert knowledge of Antarctica's hardy wildlife and striking landscapes.
Cruise Antarctica and the Southern Ocean on board the eco-friendly 'Le Boreal,' the first all-balcony stateroom vessel to ply Antarctic waters. Discover Antarctica's fragile ecosystem through guided shore excursions and then learn about efforts to preserve it with a visit to a scientific research station. Cruise to Antarctica neighbors such as South Georgia, where you come face to face with vast elephant seal colonies and glacier-carved coves, and the Falkland Islands, where the penguin population far outnumbers humans.
With A&K's exciting Antarctica cruises, experience the world's final frontier in comfort and style.
Price: from $9,895
Via: Abercrombiekent.com