LuxeSpotlight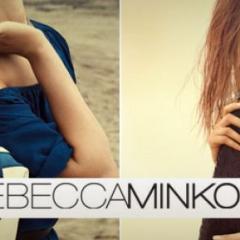 LuxeSpotlight

St Lucia: The Body Holiday
Jump and Jive…all June (June 3 – June 29)
If you prefer Zumba to the typical gym workout, then The BodyHoliday has designed the vacation for you! The resort is introducing Jive June, its first-ever, dance-a-thon inspired program, encouraging guests to jump, jive, and zumba away all month long. The invigorating retreat will offer 16 weekly dance classes, including Jive, Salsa, Cha Cha, Slow Waltz, Argentine Tango, Rhythm Foxtrot, Samba and Zumba. Additionally, a special Saturday evening dance class will be offered at the property's Pavilion, featuring signature cocktails and themed-menus surrounding a specific style of dance. Rates for Jive June start at $315.00/person/night (single occupancy) and $315.00/person/night (double occupancy).
Situated on a private cove in the northwest tip of St. Lucia, The BodyHoliday provides a luxurious and relaxing getaway experience in an idyllic setting. Owned and managed by the Barnard family, the 155-room all-inclusive wellness resort sits directly on Cariblue's crescent beach and is surrounded by 42 acres of lush tropical gardens. The resort now also boasts a luxury open-plan Penthouse Suite complete with private Hammam, Kinesis Gym equipment and a steam room. The BodyHoliday is a five star resort that has become synonymous with health and well-being the world over.
The BodyHoliday offers unparalleled services and amenities including: a 30,000 square-foot wellness center, five unique food and beverage venues (including the award-winning TAO, named as a Condé Nast Traveler "Hot Table"), scuba school, tennis and golf academies, archery, fencing, T'ai Chi, yoga, pilates, an array of watersports and recreational activities, and personalized "lifestyle consultation" services. The BodyHoliday, which reopened in October 2011 after undergoing a $20 million makeover, is the leading hotel in St. Lucia to escape the rigors of everyday life.
To book a future reservation, or for additional information, please visit www.thebodyholiday.com or call 1-800-544-2883.
Price From: $315 per night
Via: TheBodyHoliday.com