The Submarine Camcorder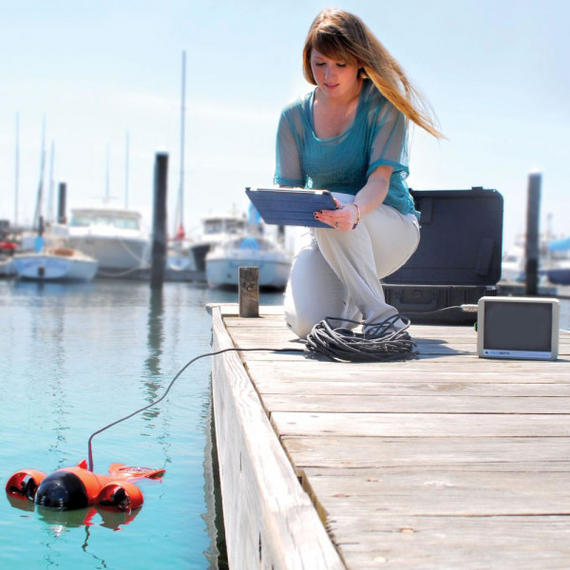 Sending live video to an iPad from 100′ underwater was never this easy Ė the remote control submarine practically does it all for you at the press of a button. Itís ideal for people who donít like†scuba-diving†but still want to enjoy the wonders of marine life Ė from afar!†All you need is wi-fi and an app installed on your laptop or iPad, and then you can safely and†remotely control the subís electric thrust and lift propellers.
Operates for up to two hours from a 16-hour charge of its battery.
Price: $6,300
Hammacher.com