Karl Lagerfeld: Shu Uemura Ruby Eyelashes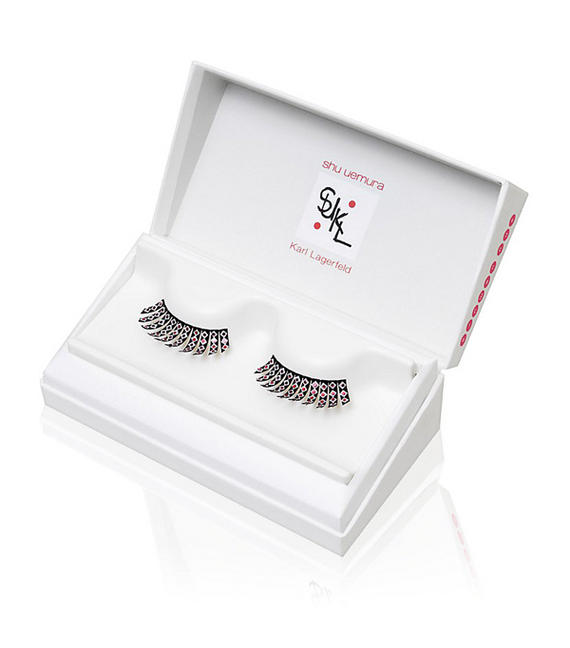 The iconic false eyelashes of Shu Uemura go ultra-chic. Re-imagined by Karl Lagerfeld these limited- edition lashes feature real rubies, combining the Japanese pop of Shu Uemura with Karl's Parisian chic.

The Mon Shu Girl collection is a touching homage to Shu Uemura, with colour selection and package design entirely directly by Karl Lagerfeld. An optimistic ode to beauty and fashion the "mon shu girl" motif is an icon of contemporary cuteness born from Karl Lagerfeld's personal brand of European finesse and the Tokyo flair of Shu Uemura.
Price: $587
Harrods.com