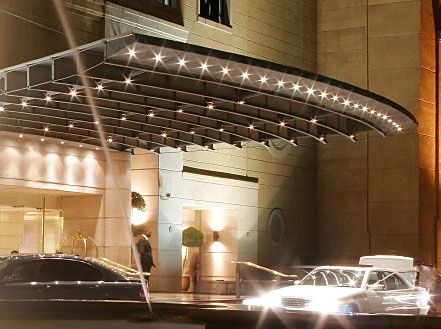 The Leading Hotels of the World, a hospitality organization in which only the finest
luxury hotels
are members, is upgrading its efforts in improving customer satisfaction.
A newly developed software program designed to measure guest-satisfaction was launched this week at more than 430 hotels by LHW. The program is being implemented by Medalia, a software firm that specializes in customer-experience-management solutions.

The program is a guest-satisfaction survey that provides hoteliers key information regarding guests' overall satisfaction. It gives a hotel staff immediate feedback that enables it to respond to any issues raised by guests, with minimal inconvenience. By tracking trends and measuring performance, the system monitors operational efficiency quite objectively.

"The Leading Hotels of the World places a high priority on customer experience improvement," said Ted Teng, president and CEO of The Leading Hotels of the World. "We chose Medallia for the guest satisfaction program that we provide free of charge to our members because Medallia's CEM platform is comprehensive, flexible and the most effective tool for customer feedback analysis."

The program adds an urgency to the formula that elevates services and maintains decorum. The Medallia-designed program provides a platform for smaller five-star luxury hotels to go high-tech with their market research and analysis of operations. The Hotel Plaza Athenee, in New York, is an independent hotel that sees this new program providing information that will improve guests services significantly.

"The information we are able to get from the system has proved vital to improving every aspect of our hotel," said Karen Goldberg, director of marketing at the Hotel Plaza Athenee. "Instead of a general manager saying, 'I think we need to improve this or change that,' we now have analytical data specifying exactly which improvements guests want to see. I want to thank Leading Hotels for enabling us with the Medallia system to obtain this level of customer intelligence." More than 50,000 businesses and business units worldwide use the Medallia system to track customer satisfaction.