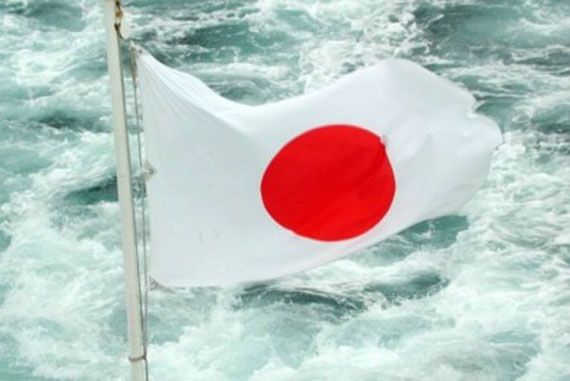 It's seemingly callous to even ponder the business consequences of a calamitous disaster like the one still unfolding in Japan.
But beyond the devastating humanitarian impact of the recent earthquake, tsunami and ongoing nuclear crisis, many economic obsevers are on tenterhooks over possible worst-case scenarios which could unravel the world's third largest economy (not to mention one of the luxury industry's most loyal and important markets).
The Bigger Picture
As authorities continue to wrestle with the ruptured nuclear reactors, the Japanese government has been playing down fears of such grave economic outcomes. On Wednesday, the country's economic minister told the Financial Times that "the [economic] effect of this disaster will be quite limited." The following day he assured Reuters that "as a whole, Japan's [economic growth] won't turn hugely positive but won't suffer a huge contraction either."
This view seemed to hold up in the first few days of the crisis with the BBC headline concluding that Japan's "economy [will] rebound after short-term pain." However, most observers agree that opinions like these presume that the nuclear threat can indeed be averted – which of course is still anyone's guess.
Then on Friday, the BBC reported that the yen had reached a rate against the US dollar that had not been seen since World War II, prompting the G7 countries to intervene in currency markets to try to stabilize the yen. Japan's Nikkei and several other global stock market indices responded with a small recovery. But this hasn't stopped the bleak headlines cropping up elsewhere. The Australian predicted that this crisis will "shake the world order." And MSN Money asked readers, "Will Japan's economy ever recover?"
Effects on the Luxury Industry
Estimates vary, putting Japan at between 10 percent to 20 percent of all global luxury goods sales but, regardless of the exact figure, most brands continue to have a staggering dependency on the Japanese consumer. AOL Daily Finance mentioned an oft-quoted statistic that should nevertheless put this fact into some perspective, especially given the current context. "Nearly half of all It's true seems callous to even ponder the business consequences of a calamitous disaster like the one still unfolding in Japan.
And so it was certainly no surprise when Reuters confirmed last week that stocks were declining at luxury firms across the board. LVMH, Burberry, Tiffany & Co, Ralph Lauren, Richemont and others were all down by the week's end. Meanwhile, the Israeli Diamond Industry reported that the crisis had caused near-high gold prices to fall significantly.
Although the luxury travel and tourism sectors were of course the first to be hit, the domino effect of this crisis across other sectors is only just beginning to become apparent. From major disruptions like the cancellation of high-end trade events such as Japan Fashion Week (which was scheduled for this week) and severe manufacturing interruptions at Lexus and other Japanese luxury car makers to the cancellation of gourmet sushi deliveries from Japan by luxury hotels across Asia due to possible contamination, many more suppliers and vendors are expected to feel the effects in the coming weeks and months.
Yet, despite such news and in spite of the pessimism felt in the markets, according to Women's Wear Daily, "the growing consensus was that the disaster in Japan would have no long-term impact on the luxury market's rebound."
Bulgari's CEO, Francesco Trapani, was quoted by Fox Business News as having broadly agreed with this sort of sentiment. "My opinion is that there is damage also to the business, because business is expected not to go well there for a few months [but] if the nuclear problem is solved soon and without particular complications, I expect Japan to react with fortitude," he said. "And I would even expect that there may even be a boost to the economy for a period of time thereafter."
Other luxury executives – as well as analysts for The Wall Street Journal and The Guardian – have so far been less sanguine in their assessments.
The Industry's Response & Duty
Several
luxury brands
have now begun charitable initiatives, pledged money or created ways for consumers to donate in order to help with this unprecedented tragedy. And rightfully so. Companies in our industry have profited handsomely for decades from Japan. If ever there is a moment to give back – and indeed to give generously – it is now.
As the entire world waits with baited breath, hoping that the suffering and devastation ceases or at least that it doesn't become any more catastrophic than it already has, we at Luxury Society ask members to consider helping in whatever ways they can. Here is a run-down of what is being done so far:
On Tuesday, Luxury Daily reported that "brands such as Bergdorf Goodman, Gilt Groupe, David Yurman, Gucci and Swarovski are using Facebook and Twitter to encourage consumers to donate money to the Red Cross and other disaster-relief organizations dedicated to helping those affected by the tsunami and earthquake in Japan….Lexus has proclaimed via Facebook its pledge to donate $3.75 million toward the relief efforts."
By Wednesday, WWD had compiled the following efforts by luxury industry firms and organisations to help:
Hublot is raising money for the Japanese Red Cross, matching donations made through a section on its homepage. Click here for the direct link to donate.


Tod's Group pledged more than 100 million yen, or $1.3 million, to help with various Japanese relief efforts.


The 47th Street Business Improvement District in New York's Diamond District established a fund to collect $1 per sale from the 2,600 businesses there (acknowledging the $60 billion in jewelry imported by the Japanese from the U.S.).


Coach has also pledged to contribute a donation of 400 million yen (approximately $5 million) to the Japanese Red Cross Society.


Jewelry designer Alexis Bittar has said that he will donate 100% of all sales made on his website this week to the Catholic Relief Services for Japan. Then, on this Thursday, 100% of all retail sales at Bittar's boutiques will be donated as well.