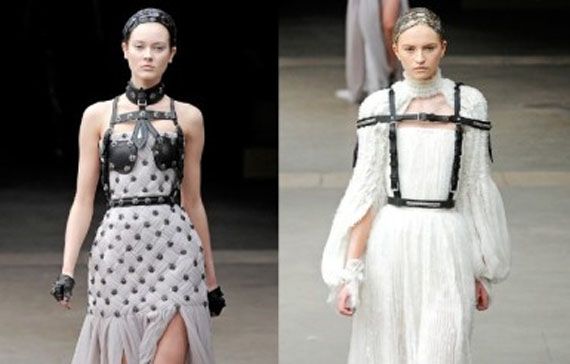 As if to confirm a trend predicted by LS two months ago in a piece entitled Superstar Designers: The End of an Era?, this week's news was awash with suggestions that fashion firms now value design continuity over the hiring of big personalities.

Chief among them was a column by the International Herald Tribune online style editor, Jessica Michault, who wrote in her blog that promoting from within the company's design studio is fast becoming a more accepted strategy at the high end of the market.

"After years of designer merry go round behavior – where luxury fashion houses seemed to give artistic directions three seasons (and sometimes less) to re-launch a brand, create a buzz and bring in the bucks – it looks like the ride is over," she wrote.

Citing the recent appointment of Olivier Rousteing for Balmain and Sarah Burton's success at Alexander McQueen, Michault said that "instead of betting on the hiring of a new 'name' designer from outside the house to renew interest in a label, [brands] are choosing to pluck new talent from within. Already up to speed on the codes and heritage of the label, these newly appointed leaders have risen up through the ranks and proved themselves before being tapped for the big gig."

Looking back at the reviews from Sarah Burton's most recent collection since she took over from the late Alexander McQueen last year, it is quite clear that there is now a consensus among not only fashion industry executives but arbiters and editors alike. Priorities have simply changed – just skim through any leading review of Burton's A/W collection for proof.

"Sarah Burton definitely isn't shying away from the weight of legacy she's inherited," wrote the Style.com critic, Tim Blanks. "[But] that wasn't really the point. It felt much more like Burton wanted to remind the planet that she isn't channeling the McQueen DNA, she is the McQueen DNA."


But more important than the fact that fashion insiders are now in agreement about the importance of design continuity is that it is something which consumers have probably always wanted anyway.

When the news first broke that an unknown assistant from the Balmain atelier, Olivier Rousteing, would be promoted to take the place of Christophe Decarnin, it soon became apparent that so long as the Balmain client desired an evolution (rather than a revolution) of the brand aesthetic, executives had better not shake things up too much.

In a very interesting article from that week of the New York Times, one blunt boutique buyer put it into perspective:

"I'm willing to bet that none of my Balmain customers know Decarnin's name. If the brand continues to give them what they want — status and sex appeal — then they don't care who the designer is," said Marcelo Maquieira, the buyer for Ennu in Amsterdam.

Still, that is not to say that certain brands at certain points in their lifespan don't require marquee names – or indeed a complete facelift. In its ongoing search for a replacement for John Galliano, Christian Dior is just one such a brand. Pundits who include Bill Gaytten, a designer who worked under Galliano since the 1980s, in the shortlist of serious contenders may be going a step too far. After all, there are brands and then there are superbrands. And superbrands tend to have an affinity for superstars.