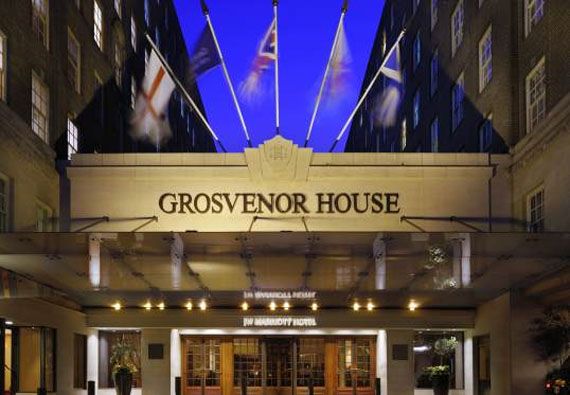 Photo Courtesy of Marriott International
It's been a busy summer for
Marriott International
. The hotel group is moving on several fronts to increase and diversify its presence within the luxury hotel market, and the industry saw major campaigns within the JW Marriott luxury portfolio and the Autograph Collection — a collection of "strikingly independent" luxury hotels launched last year.
JW Marriott partnered up with Christie's to host a photo exhibit of never-before-seen Beatles images shot by Mike Mitchell. The photos were displayed at Grosvenor House from June 17-25. Entitled
Beatles Illuminated: The Discovered Works of Mike Mitchell
, the collection realized nearly $362,000 at auction - three times more than predicted.
This was the first big splash for JW Marriott's new brand awareness campaign, wherein various partners including Christie's, Tumi and Aromatherapy Associates represent JW Marriott's brand touch points. At the June 7 announcement party, Marriott also unveiled a new custom magazine concept, which partner brands will curate and even contribute to.
On a separate front that's equally interesting to people who follow the luxury hotel business, Marriott announced July 19 the addition of six Boscolo hotels to the Autograph Collection. A small European luxury brand, Boscolo is bringing four Italy properties to the Autograph Collection, plus one in Prague and one in Budapest (seen above). Considering that Autograph only collected its first four European properties in May, this is a bold move, more than doubling the European portfolio.
It also is further proof of what could be considered a sea change to Marriott International's brand image, which for decades has been steady, respectable, reliable, but not particularly edgy or even necessarily luxury. Even in recent years, those in the know would point to the Ritz-Carlton brand when asked to pinpoint the high end of the Marriott International hotel family.
But with JW Marriott joining forces with Christie's one week, and the Autograph Collection growing exponentially the next — not to mention the slow but steady roll-out of high-design hotel EDITION, in partnership with Ian Schrager — it seems that Marriott International is the hotel group to watch this year.