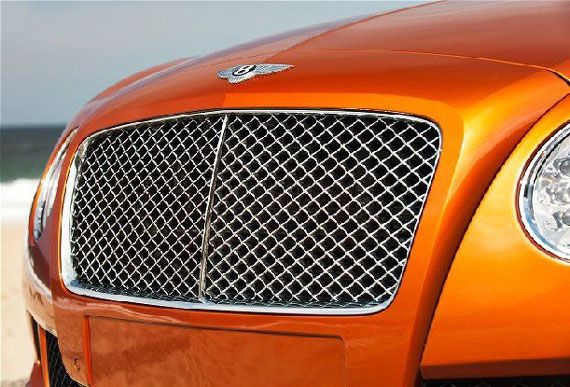 Photos Courtesy of Bentley Motors & VW
Bentley Motors
recently announced the appointment of Rolf Frech, 53, as its new board member for engineering. Mr. Frech, who most recently was the director for complete vehicle engineering at Porsche AG, replaces Dr. Ulrich Eichhorn. The former executive at Bentley Motors will now become the managing director with the Verband der Automobilindustrie (VDA), which is the German Association of the Automotive Industry. 
Mr. Frech began his tenure of employment at Porsche in 1983 as an engine development engineer. He has been responsible for the simulation and the testing of vehicles since 2001. He was a key figure in adding the SUV Cayenne and the four-door Panamera to the German automaker's lineup of luxury vehicles.


"I am delighted to welcome Rolf Frech to the Bentley team. He brings with him a wealth of experience from Porsche, experience [that] will help us develop new generations of Bentleys which share the same commitment to performance, quality and engineering excellence," said Mr. Wolfgang Dürheimer, chairman and chief executive at Bentley Motors.

"Having worked with him for 12 years I know he will be a real asset to the Company and provide technical leadership to our Design, Engineering and R&D operations."

Mr. Frech, who is married with two daughters, is enthused about his new role and will officially join the British luxury automaker in November. "I am excited about this new position. Bentley has a long and proud heritage and tradition of performance, design and handcrafted luxury. It will be my responsibility to develop new ideas and technologies which live up to the expectations of Bentley customers and the achievements of the past," he said.

Prior to joining Bentley in 2003, Dr. Eichhorn was a group director of research at Volkswagen. Vehicles unveiled during his time with the firm include the Continental GTC, the Flying Spur, the Supersports, the Azure and the Brooklands, and the Mulsanne as well as the second generation Continental GT and GTC.

"Everyone at Bentley would like to thank Dr. Eichhorn for his significant contribution to Bentley Motors as we know it today. All our current products bear his handwriting and we wish him all the best and every success in the future," said Chairman Dürheimer.