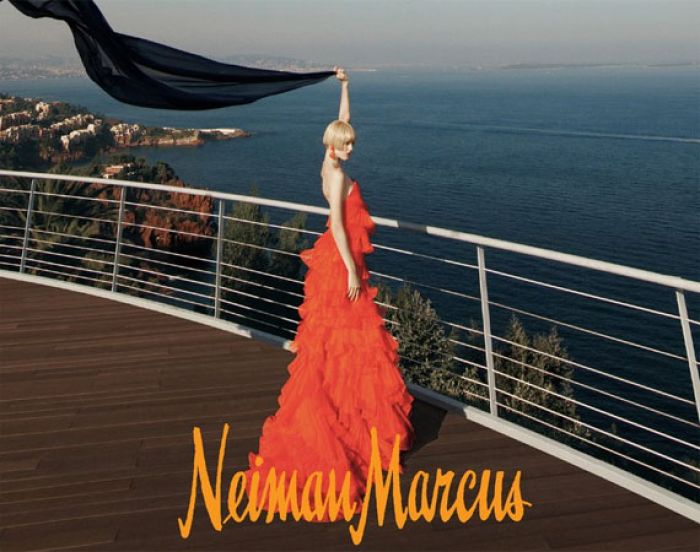 Photo Courtesy of Neiman Marcus
Neiman Marcus is making its first move into the luxury retail market in China. The high-end retailer is making an investment in a privately owned e-commerce company, Glamour Sales Holding. 
Neiman Marcus
will invest $28 million into the firm to drive Glamour Sales Holding's successful flash sales in Asia. Additionally, a new branded e-commerce business also will be established.
"We are taking this bold step to establish Neiman Marcus Group as an international brand," said Karen Katz, CEO and president of The Neiman Marcus Group. "Our strategic investment in Glamour Sales gives us a tremendous partner and a strong foothold in a rapidly expanding
luxury market
." By the end of 2012, Neiman Marcus plans to launch an e-commerce website that will feature a mix of full-price, current-season offerings that will appeal to the tastes of Chinese luxury consumers.
"We have a rich, century-long heritage with two prestigious brands — Neiman Marcus and Bergdorf Goodman. We believe that our vast experience and history of success in luxury and fashion, customer service and e-commerce, combined with Glamour Sales' keen understanding of the Chinese market, presents us with a unique opportunity to build a vibrant full-price, multi-brand, luxury online business in China," said Katz.
Glamour Sales Holding operates the leading, authorized flash-sales website in Asia with Glamour-Sales.cn in China and GlamourSales.com in Japan. Olivier Chouvet, Alain Soulas, and Thibalut Ville are the principals of the company, which was founded in 2009 by Chouvet and Soulas.
"We are delighted to be teaming up with the top luxury retailer in the world," said Olivier Chouvet, CEO of Glamour Sales Holdings. "This partnership represents the coming together of two pioneers. Neiman Marcus was the first luxury retailer to go online and Glamour Sales was the first to bring authorized flash sales to China. Together we look forward to offering Chinese customers the best merchandise and service available." For more information, visit
NeimanMarcusGroup.com
.