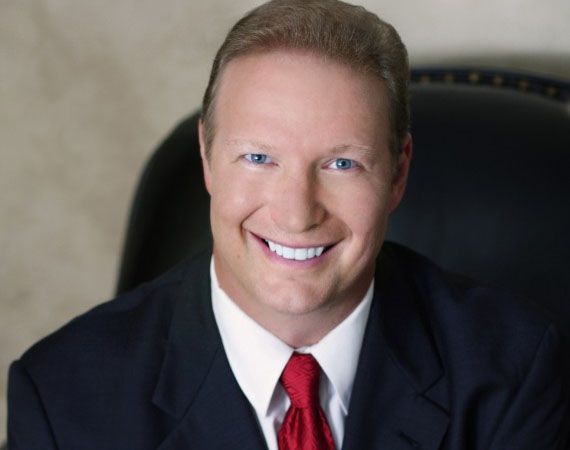 Photo Courtesy of Model Quality Introductions
Executive matchmaking for upscale men is nothing new, but there are agencies of note that specifically cater to the discriminating mindset and standards of successful, suave and selective single men looking to meet high-caliber women — ladies with that perfectly balanced, arguably elusive combination of brains, beauty and personality to boot.
One such nationwide agency based in
Beverly Hills
, and with offices nationwide, is Model Quality Introductions — an industry leading male-owned and oriented elite matchmaking firm that has enjoyed tremendous success connecting the world's most discerning men with extraordinary single women. 
Brokering love connections between the world's most affluent, attractive and engaging singles is as much of an art as it is science. So, who better to enlighten us on upscale matchmaking than Craig Donaldson, the founder of Model Quality Introductions? Enjoy this interview with the masterful heart-broker, himself.
Luxe List: What inspired you to start Model Quality Introductions?
Craig Donaldson:
 It began with my own personal search for that one-in-a-million woman. My goal was to find a woman who possessed the perfect mix of physical beauty, intelligence, sophistication and sex appeal. I wanted to meet a woman who would turn heads but was low-maintenance and low drama. As a successful entrepreneur, I had a great deal to offer and was seeking the same in a relationship. However, it was difficult to know where I could meet such a partner. It didn't seem like the conventional avenues like restaurants, gyms, nightclubs or even referrals from friends were working. Then, I tried a professional matchmaking service, but none of these had the person I was looking for. When I discovered that female-owned matchmaking agencies often view women far differently than men, I realized men needed a more specialized agency that was geared toward knowing exactly what drives them and fuels their passion.
LL: How have you done so far with your agency?
CD:
Sixteen years later, thousands of successful matches and more than a dozen offices nationwide, Model Quality Introductions is an agency that others have tried, but failed, to emulate. We cater exclusively to single, successful men like doctors, attorneys, hedge fund managers, CEOs and entrepreneurs who seek the extraordinary — and won't settle for less.
LL: How is your service different than what men could just do themselves?
CD:
 Many high-level businessmen are very busy and find it difficult to find time to search out their perfect woman. They also may not feel comfortable with the idea of just going out to a club and not knowing anything about the women they meet there. Also, when guys go to a singles event, they're all vying for the attention of the same three or four beautiful women. Each one takes a shot asking her out, and risks being turned down. My agency eliminates the humiliation and the frustration. We approach stunning women on their behalf. The women we introduce our clients to will be extremely excited and genuinely interested to meet them. After all, she knows we only represent the most upscale, commitment-minded, single men.
LL: What if you have clients that are "too" discriminating about their choice in women?
CD:
 We are just as discriminating as our clients are in the types of women that we accept into our network. Our agency was built by a highly discriminating man for other extremely particular men who are seeking their ideal partner. We start with the outside and then look at the beauty that lies within. We know that if she does not turn heads, the client may turn away.
However, we will also tell our clients frankly and confidentially if they are being realistic in their desired parameters for a partner and if we can assist in their search. There is no wasting of time as we can tell a client immediately if they are right for us and for the women in our program.
LL: How do you find such incredible single women willing to participate?
CD:
 We've perfected a unique method of recruiting stunning single women. Our upscale matchmaking agency prescreens and personally hand-picks every woman in our registry. Our trained professional recruiters scour the nation, looking for high caliber, unattached, smart, slender and youthful women. Only a very small percentage of the female population will qualify to meet your needs. Once we find that small percentage, we share a client's strengths and accomplishments with the specific type of women that they want to date. Clients then enjoy a romantic dinner with each and every carefully chosen match and receive feedback after each date from our professional matchmaking staff.
LL: How does one become a client?
CD:
 To become a client of our exclusive matchmaking agency, clients must qualify for membership. This starts by filling out an online questionnaire so we can get to know the person and what he is looking for in a mate. We will then call the client to set up a time to talk about his needs and find out how we can assist. We will also provide a complimentary personal consultation to discuss his situation. During the consultation, clients get to know our matchmakers and learn about our membership options. 
LL: What happens after qualifying for membership?
CD:
 Official membership will begin with us designing an autobiography that is all about the client. Together, we will create a blueprint of the perfect woman for the specific client, including factors like age, height, weight, chest size, waist size, hair length, ethnicity, religion, education, previous marital status, children and many other factors that are of vital importance. Our matchmaking staff will then start identifying suitable women. From there, it goes into the process of having dates with each as I previously outlined.
LL: What if a prospective client lives outside the areas in which you have offices?
CD:
The client can select a weekend to fly to one of our locations, and we will set them up with back-to-back dinner dates while they are there in order to maximize their time and energy. The women that our clients will meet will be completely open to relocating for the right partner. This means that our clients can now meet women nationwide to ensure that they have access to the very best fit for them.
LL: Do you offer any guarantees?
CD:
 Yes. We guarantee that our clients will meet one lady after another that fits at least 80% of their stringent requirements within a guaranteed time period. Everything we do is in writing. Also, our track record of 16 years of success and myriad of testimonials speaks as a convincing guarantee for our clients as well.
If you're a single guy or gal that fits this mold and are looking for true love, visit
ModelQualityIntroductions.com
to learn more.