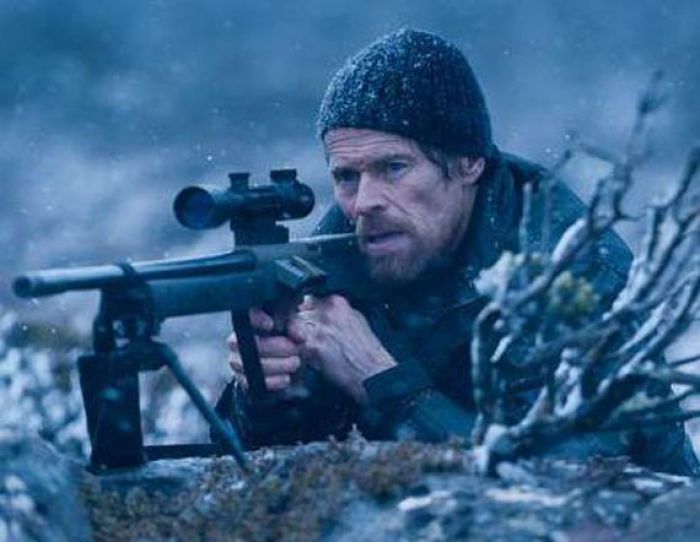 Photo Courtesy of The Hunter
Can't get away for a long-haul trip in the next few months? Three films coming out this spring provide diverse viewpoints of the opposite side of the world; and their subject matter is compelling enough to merit a viewing even if you don't have solid plans to
travel
anywhere near there.
In the documentary genre,
Jiro Dreams of Sushi
and
The Island President
give two views of Asia that are nearly a universe apart in terms of subject and stage. In the drama section, Darwinian psychological adventure-thriller
The Hunter
stars Willem Dafoe as a mercenary in search of the last Tasmanian tiger.
Jiro Dreams of Sushi
is, of the three films, the most highly anticipated. Director David Gelb put the cameras on 85-year-old sushi chef Jiro Ono, who creates sushi masterpieces in his tiny, 3-Michelin-starred restaurant in the Tokyo subway. Though subtitled and tightly focused on what might seem, at first, to be a not particularly tele-genic character, this film has had food critics raving since the first teasers were released. Whether for the superb "food porn" imagery or the interplay between Jiro and the son who struggles unsuccessfully to meet his expectations, it's poised to become a foodie-cult hit.
Jiro Dreams of Sushi
is in theaters now as a limited release.
Tackling a topic that's much less palatable, the
Island President
provides insight into the precarious future of the Maldives. It is the story of Mohamed Nasheed, former president of the Maldives, who spent his first and only year in office trying to cope with the reality that his nation might sink under the sea due to climate change. The seriousness of issues facing the Maldives was underscored when Nasheed was forced to resign at gunpoint in a military coup in February, just one month before press screenings in New York.
News of the Maldives doesn't typically reach the West, but when the remote
luxury destination
put a ban on all spa treatments, alcohol and pork in late 2011, it did spark some concern — namely from people who wondered how a 5-star vacation destination could continue to serve its clientele while imposing strict Muslim laws. The ruling was swiftly overturned.
However, between the information presented in this documentary and the sudden overthrow of their democratically appointed president, it casts a new and troubling light on what's always touted as an idyllic high-end destination. This film is in limited release in April in New York, Los Angeles and several other U.S. cities. For dates and theaters, visit
TheIslandPresident.com
.
Third on our list is
The Hunter,
starring Willem Dafoe as a mercenary out to track down the last surviving Tasmanian tiger and procure its DNA for a shadowy biotech firm. It's a premise that could swiftly veer into sci-fi absurdity. However, the cinematography, the Hemingway-esque "man struggling to find his place within nature" archetype and Dafoe's strong acting make this a winner with art house audiences.  
It's clear from the beginning that this is a movie with a message, and that message has everything to do with human damage to the environment. Press materials from the filmmakers urge audiences to "examine how we can make choices that will either help break the cycle of ecological violence...or cause even more destruction and extinction." But existential issues aside, this is a beautiful film to watch, and many viewers agree that Tasmania, where it was shot, is the real star of the show.
The Hunter
will get a limited art house release April 6.