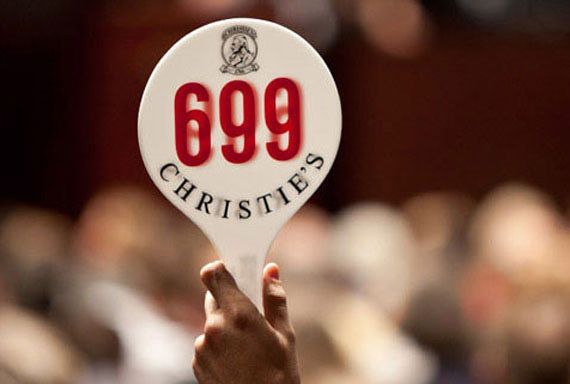 Photo Courtesy of Christie's
Effective immediately, Doug Woodham has been named the president of Christie's Americas. Mr. Woodham will report directly to Christie's CEO Steven Murphy. He will be responsible for the overall management of the firm in the Americas. The former president of Christie's Americas, Marc Porter, will remain in his role as chairman, Christie's Americas, and continue on in a new assignment as international head of private sales as well.
"Doug Woodham's long-standing interest in the arts married to his professional experience and business acumen will make him an invaluable leader at Christie's," said Steven Murphy. "This combination puts him in an ideal position to represent this region during a period of tremendous growth in the art market."
For the past two years, Mr. Woodham served as the co-chair of the American Fellows patron program at the Whitney Museum, which is one of the largest and most important donor groups at the museum. Additionally, he has worked extensively as an executive in finance, technology, and business transformation. He was the managing director at UBS Wealth Management. Prior to his tenure at UBS, Woodham was the president of Moody's KMV.
"I am honored to join this great company Christie's and at such an exciting time in its 246-year history," said Doug Woodham. "I greatly look forward to working with the Christie's team as, united by a common passion for the art itself, we continue to build the business for the benefit of the clients we serve, collectors and enthusiasts alike, all while staying true to the values that are the company's foundation."
Mr. Woodham received his Ph.D. in Economics from the University of Michigan and was a Research Fellow at the Brookings Institution and a Research Fellow at the RAND Corporation. He received his BA degree from Syracuse University.