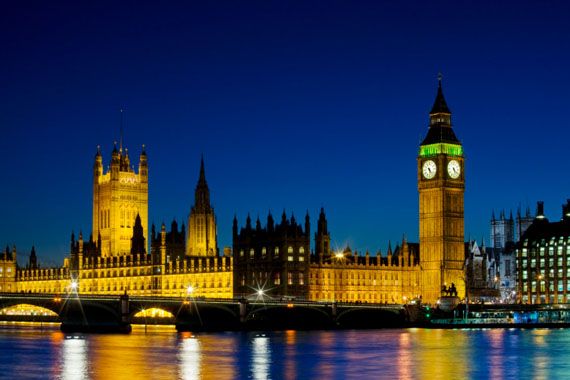 Photo Courtesy of iStockphoto/Thinkstock
A report by the high-end business development specialist firm, Wealth-X, cites the wealthiest executives in the United Kingdom. Chairman and CEO Lakshmi Mittal of Arcelor Mittal, topped the list with personal wealth at $15.8 billion. Mohamed Al Jaber, chairman and CEO of MBI, and Philip Green, director of Arcadia Group round the top three. The former has a net worth of$6 billion, and Green's net worth is $5 billion. The total number of ultra high net worth individuals this year rose to 10,515 from 10,490 last year.
"These individuals are a reflection of the diversity of British society and industry, with countries of origin as varied as Saudi Arabia, India and Kazakhstan," said Mykolas D. Rambus, CEO for Wealth-X. "The mobile nature of these UHNW is clearly reflected by their ownership of properties both within the UK and in countries outside of it as well as the luxury lifestyle that they embody. That they choose Britain as a business base indicates the prevalence of the notion of the UK as a safe haven for wealth."
Wealth-X maintains current intelligence on ultra high net worth (UHNW) individuals globally. The firm consults and provides high-end marketing solutions to private banks and not-for-profit professionals that work with the ultra affluent. The company is headquartered in Singapore and has offices located in all major financial centers. A complete list of top 10 wealthiest executives in the U.K. is available at the website of Wealth-X.