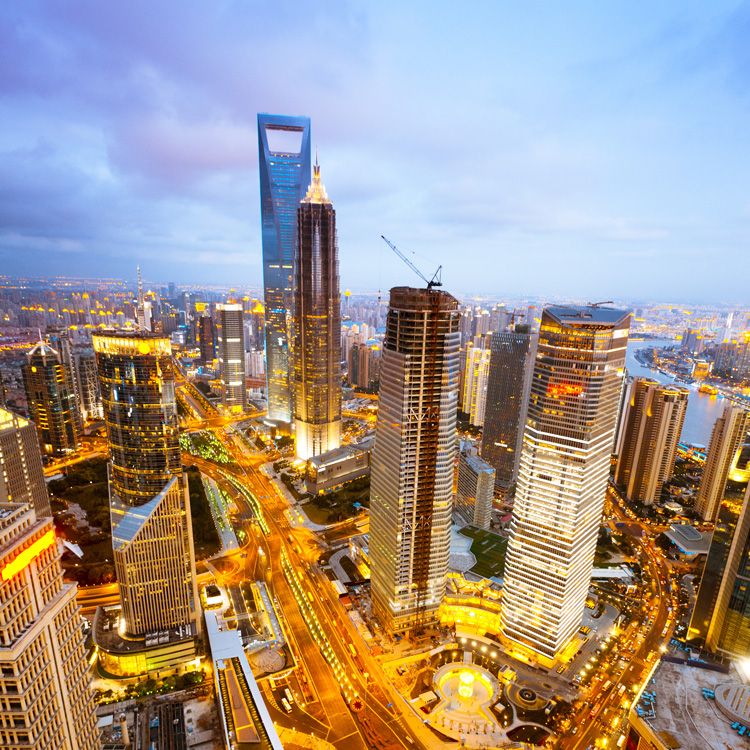 Photo Courtesy of iStockphoto/Thinkstock
On a constant search for all that is opulent around the world, JustLuxe came across an opportunity for an exclusive interview with Mark Byrne, founder and CEO of Highlife Asia Concierge & Lifestyle Management. The
luxury concierge
company is based out of Shanghai, and offers assistance to affluent clients in their day-to-day lives, as well as for special occasions. Whether it is chartering a private jet, planning the perfect proposal, or merely getting their names on exclusive guest lists, Highlife Asia offers a diverse range of personal and professional services for Asia's elite.
JustLuxe: We know China is certainly a leader in the luxury market, but why Shanghai specifically for your home base?
Mark Byrne: Shanghai is an exciting and invigorating center of affluence and development, with incredible landmarks, modern luxuries, and a population darting full-speed toward a modern lifestyle.
There seems to be no end in sight to the potential for China to develop to the level of its Western counterparts. However, China requires significant assistance to reach that point and I had a major opportunity to utilize my expertise and management skills to help with that task.
MB:
I had been sent to Shanghai to help a luxury travel company set up its office in China, and while successfully executing this task, I noticed an area of even more concern: the luxury service industry. The local people's luxurious tastes and demands for an increased level of living were not being met by the current customer service representatives who failed to understand ways to provide the entire experience of luxury for clients. They did not know how to shower clients with exceptional treatment.
After years of planning and familiarizing myself with my surroundings, I designed a service with the qualified workforce, reach, and combined Chinese and Western practices to help clients access goods and locate their lifestyles in the most sophisticated and advanced fashion. Local and foreign clients in Shanghai immediately realized the advantage of utilizing our experts to enjoy a top showcasing of the city and the full effect of a luxury chauffeur, VIP shopping experience, and other benefits, without lifting a finger. They were able to bask in the light of luxury from the beginning to the end of their experience and gain access to some of the most prestigious, yet hidden venues in the city; even receiving an introduction to immensely selective members clubs. (
Photo credit: Ryan McVay/ThinkStock
)
MB:
Within time, we also discovered that our position in Shanghai was strategic for Chinese travel to the West and other parts of Asia. As the Chinese were enhancing their standards for customer service, we could utilize our luxury jet and regional suppliers to provide top transportation, accommodation, and everything in between for the most luxurious glimpse of the West. We could also arrange supreme corporate functions, luxury travel options, and other events for the Chinese in top hubs of Asia.
From our base in Shanghai, we have been able to develop a solid and intricate channel of providers and suppliers, gradually expanding from the port city to meet increased demand in other parts of China, Southeast Asia, East Asia, as well as demand for outbound shopping in New York, London, and Hong Kong. With worldwide associates to handle our Chinese shopping traffic and luxury suppliers from Thailand to Singapore for the chartering of yachts, execution of corporate team building, and organization of luxury parties, we continue to utilize Shanghai and particularly China as our center of operation to connect with our many clients and meet their needs in a timely and highly professional manner. (
Photo credit: Jeremy Maude/ThinkStock
)
JL: What is the process of tailoring a membership package so it directly meets the needs and requirements of each individual client?
MB:
In order to effectively tailor packages and deliver the most elite level of service, we have a very
interactive membership process and cap membership at a certain number at all times.
Potential members must first fill out an application form as a way to get to know our members and their personal preferences. Each request can be significantly different from the next, from hiring a private jet that allows corporate clients to visit four cities in one day to offering VIP meet and greet transfer service in the airport, and closing down luxury stores for the private display of collections yet to be released to the public. Therefore, we have to be highly meticulous with planning each package and we want to get to know clients in order to find suitable lifestyle alternatives that they might not have thought about themselves.
For a corporation interested in offering our services as an extension of its own to clients, we would recommend a platinum membership, complete with a dedicated concierge team and an entire branch created and branded for the purpose of assisting the company's specific clients with 24-7,365 day access to service. Platinum members would receive priority upgrades at hotels, priority and complimentary access to VIP luxury events, supplier launch parties, and media partners, and a number of specific benefits including a complimentary intimate event of up to 10 people for a senior management team or corporate body of a company's choosing.
JL: What is one service you are proud to say you offer that other high-end concierge services do not?
MB:
We take pride in all of our bespoke services, but we are especially excited about the response we've generated from our exclusive male grooming assistance. As part of our lifestyle management section,
we offer men a series of styling, tailoring, personal fitness training, and extensive tips to project a strong image of confidence and self-assurance
in their daily and corporate life. (We also assist females, but the current demand has been stronger from our male club members.)
Moreover, as first impressions are becoming increasingly important in Asia, we have discovered a significant interest in our comprehensive business and social communication
courses to help club members advance their Asian business practices and conduct in a foreign corporate environment.
We also maintain top qualified professionals for private business etiquette instruction, pristine suit tailoring for members and their colleagues, and any number of services to develop sleek and culturally acute professionals in Asia.
For members residing outside of Shanghai, we personally fly our lifestyle managers to their home in Kuala Lumpur, Bali, or any other regional location, and work with onsite suppliers for periods of several days to weeks and even months, providing all-encompassing personal fitness training, dieting, waxing, styling, communication courses and other services offered in Shanghai.
Our lifestyle managers develop lasting relationships with clients through one-on-one interaction during these short to medium-term projects, and enjoy helping clients achieve any number of goals.
JL: Can you give us an example of an everyday request that comes into your company and an example of an unusual or difficult request that was fulfilled?
MB:
An everyday request would be a desire to find a specific product, recently a client requested that he wanted to propose to his partner, thus we ended up organizing a hot air balloon in Guilin which included a champagne breakfast.
We get random unique and outside-of-the-box requests constantly and it makes the task of finding them that much more challenging and appealing at the same time.
Our staff receives ongoing training to have the knowledge and understanding for assisting with all types of requests that come into our office.
An unusual and difficult request would be a recent request for limited edition designer handbags that were about to go off the market and were only located in Japan. Due to the high value and low number of handbags left, only one person could pick up two bags and four bags were requested. We therefore had to coordinate the travel of two staff members from Shanghai to Japan to rapidly pick up the requested handbags before they went off the market within hours. An invigorating and chance experience such as this one makes us love our job and exciting line of work. It only seems to keep getting better.
JL: Are you currently developing any new services you hope to provide clients with in the future?
MB:
With the success of our concierge, event, and lifestyle services for clients, we want to fuse the three to create
an all-inclusive, highly selective package for our biggest club members in 2013. This package would allow our most valued clients to cushion their lives with the most advanced and dedicated service available through our company.
In addition to an around-the-clock dedicated concierge team to handle any basic, major or last minute requests a client might have at any time, clients would receive priority access and VIP status for all luxury events available through our partners as well as special benefits, discounts, private viewings of limited-edition items, and exclusive introductions to elite members clubs for building solid networks with the most influential individuals in Asia.
In order to provide clients with the absolute best in luxury VIP shopping and styling assistance while simultaneously educating them about the ins and outs of their desired luxurious lifestyles, we would equip them with three (45-minute consultations and 1-hour shopping experiences with a lifestyle manager).
Finally, to reward clients for their dedicated service, we would include the complimentary organization and execution of one intimate event for up to 10 people to enjoy wine tasting at a villa, a catered gourmet meal with friends, or another boutique event of their choice. Clients would therefore experience the pinnacle of service delivered through each of our areas, from first-rate, 24-7 concierge service to the complimentary organization of an evening event, and direct, interactive lifestyle assistance from our experts in every lifestyle category.
We hope to introduce this membership within the coming months as a great way to work in a more interactive and instructive way with our clients, in addition to acting as their esteemed luxury connector.