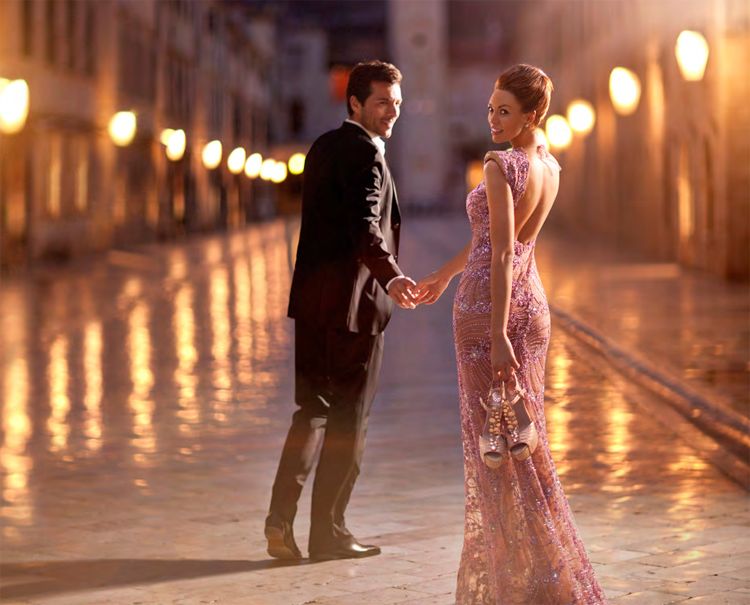 Photo Courtesy of Adriatic Luxury Hotels
Adriatic
Luxury Hotels
has launched a new marketing campaign to focus on the uniqueness and beauty of Dubrovnik. After all, it has been a UNESCO World Heritage Site since 1979.
CNN International
named Dubrovnik, which is located on the Adriatic Sea coast of Croatia, among its 10 best medieval walled cities in the world.
Photographer Marko Todorovic of the Live View Photo Studio worked with the deluxe hotelier to build off the momentum established through its new identity and branding, which was introduced in 2012. The goal of the new campaign is to establish Dubrovnik as a luxury destination and for Adriatic Luxury Hotels to be recognized as a preferred hotel brand of upscale world travelers.
The gardens of the Villa Sheherezade and the private beach of the Hotel Excelsior are key visuals highlighted in the promotion. A young, affluent couple is shown strolling through the walled-in city as they take in the robust scenery. The walls surround Dubrovnik to protect it from the Adriatic Sea.
Adriatic Luxury Hotels also redesigned its website to align it with the new advertising initiative. The textual content of the site was revised to provide more information about the city's breadth of grandeur.
The hospitality-management company has a dozen luxury hotels and villas in Dubrovnik. All of their hotels offer contemporary, thematic vacation packages that range from gastronomical to cultural, to active or family-centric to romantic getaways for couples.