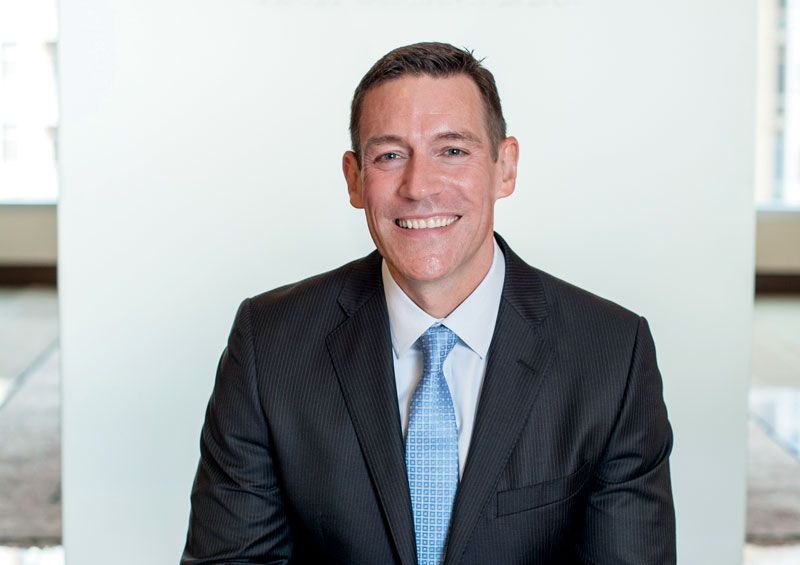 Photos Courtesy of Ritz-Carlton
According to literary legend, Ernest Hemingway was once challenged to tell a story in six words; the result was both simple and profound: "For Sale: baby shoes, never worn." Clearly, Hemingway knew his way around a story and proved six words could be just as powerful as a novel. Taking a cue from the author, The Ritz-Carlton brand decided to share their guest experiences via their new 6 Word Wows campaign.
For years, the employees behind some of the world's best hotels have been hearing about amazing guest stories that have happened within their hotels. Calling them WOW stories, the brand began to think of new ways to evolve the messaging of the core idea which is to cultivate a culture of service and create memories. From this, the 6 Word Wows canvas was born, which takes guest stories and turns them into six word teasers that will hopefully compel readers to further pursue the full story.
Last week, JustLuxe spoke with The Ritz-Carlton's Chief Sales and Marketing Officer Ed French about the new endeavor and how the brand hopes this will make a difference for its guests. French shared that every week, twice a week, both at the hotel and at the corporate levels, the company discusses WOW stories that their guests (more appropriately referred to as 'ladies and gentlemen' internally) have shared with them.
Some of these stories include things such as an employee dressing up like the tooth fairy as she presented a little girl with a basket of goodies for her first lost tooth, or secretly transforming a guest's suite into a tropical paradise for a couple who had to postpone their honeymoon due to a cancer diagnosis. Recently, they decided to catalog as many of those narratives as they could, and found they had over 150,000 submissions.
Accounts are never solicited from any lady or gentleman visiting a Ritz-Carlton property, but are volunteered according to French, perhaps a testament to the impact a high level of thoughtfulness or service can have. Stories that will be highlighted as a part of the 6 Word Wow campaign are then selected based on how they resonate with the brand's focus of creating a welcome and farewell experience that is heartfelt and authentic. "We often say when we're speaking to our ladies and gentlemen and to ourselves, 'cause we're all part of that family too, we're not so much in the business of selling hotel rooms, we're really in the business of creating memories for our guests," said French.
With 6 Word Wows, the company now has a way to share those experiences with people all over the world. Some of the current six-word stories include: Honeymoon. Lost Camera. Priceless Memories Reimagined.; Blizzard. Four Hours. 'I Do' Endures.; and Dinner 'Til Dawn. Laughter. Years Regained.
Story after story, The Ritz-Carlton's motivation is clear; they thrive on providing just the right experience for their esteemed ladies and gentlemen. But this doesn't just happen by chance; the hotels have a certain way of choosing the right employees for their brand. Every potential Ritz-Carlton lady or gentleman has to complete a personality test, one that is considered one of the most rigorous in the hospitality industry.
"At The Ritz-Carlton, when we select our ladies and gentlemen, at the end of the day, the people that are in that room working at that hotel are two percent of the people who ultimately started at the top of the funnel saying 'Hey, I want to work at The Ritz-Carlton,'" said French. "And that selection process then is meant to find people who fit into that culture and really can help empower this."
This is why, if you've ever stayed at a Ritz-Carlton property, you may get a sense that the staff really do care about you and are happy to accommodate any request. All of the brand's employees learn from day one how important it is to celebrate great experiences and thus encourages them to keep their ears and eyes open to find ways to really make a guest's stay even better than expected.
"We know that memories are emotional and stay with you, we know they're meaningful and personal, and they help us extend the relationship beyond the stay that someone has with us," explained French. "We spend a fair amount of time talking about things like stories within the company. […] We make sure they feel empowered to help create those stories for our guests as well."
While their employees are allowed to spend up to $2,000 on a guest, French made it apparent that what really matters at the end of the day is giving their staff the power to transform someone's life. It's more about the action than the money behind it. Tying into their newest campaign, it's this spirit that drives their 6 Word Wows.
"This is primarily a social media campaign, but will inspire you hopefully to click through to learn more," shared French. "We encourage everyone to use the hashtag #RCMemories and we'll be able to watch the volume as it comes through. Some of it we can tie directly to what happens through things like people's online behavior, clicking and all that, but we're happy to get more and more of the stories whether we can tie them to this campaign or not."
The 6 Word Wow campaign launched yesterday and is filled with unique stories and ones that reflect the character of the brand. To read them, check out their Memories By The Ritz-Carlton pages, and don't be shy, go ahead and share your #RCMemories.