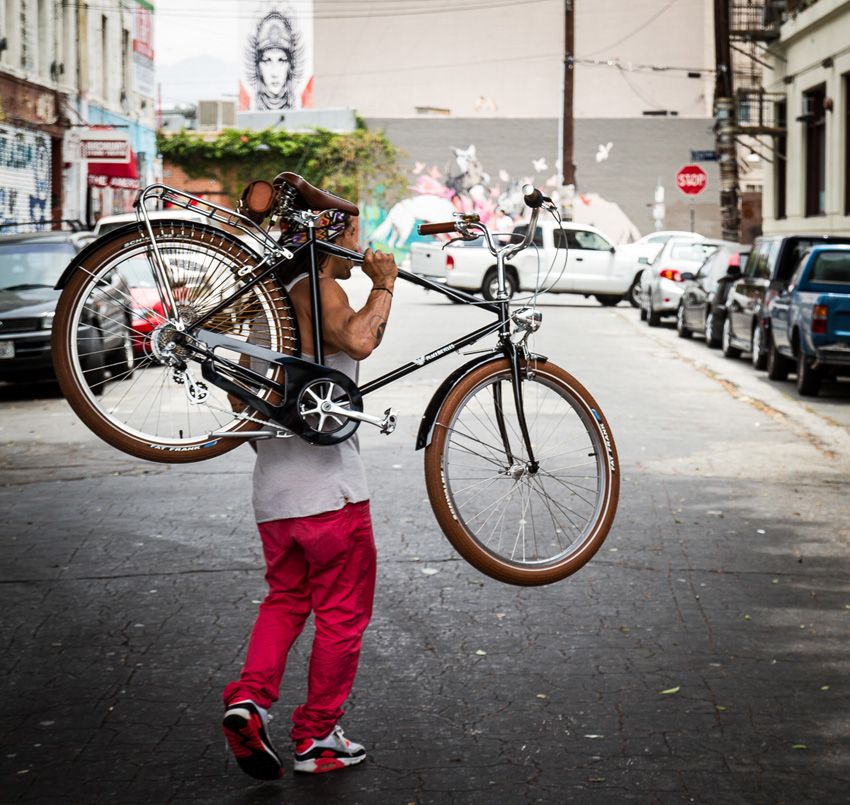 Photo Credit: Peace Bicycles
The personal luxury goods market will reach an estimated €280-295 billion by 2020—according to the global consultancy firm, Bain. While the total appears incredible, it is in fact a significant decline in growth on previous predictions. However, one luxury industry determined to rub against the grain is cycling—which reported surges in growth of over 69 percent in 2014, and a further 24.9% growth for 'premium bikes' throughout 2015.
[ John-Lennon Inspired Peace Bicycle, pictured above ]
Let's look a little closer at Britain as a microcosm for the global economy to de-cypher what it is exactly, that is inspiring the cycling market to grow so formidably.
It should come as no surprise that London isn't cheap, even for the wealthiest among us. As if property prices aren't exorbitant enough, owning a car in London will cost drivers above £3,000 a year on average. While pittance for some, spending 182 hours in a car each year effects your health in ways for which there is no monetary fix. Purchasing luxury, or high-end road bikes could therefore pay themselves off in little under a year—and add years onto your life expectancy.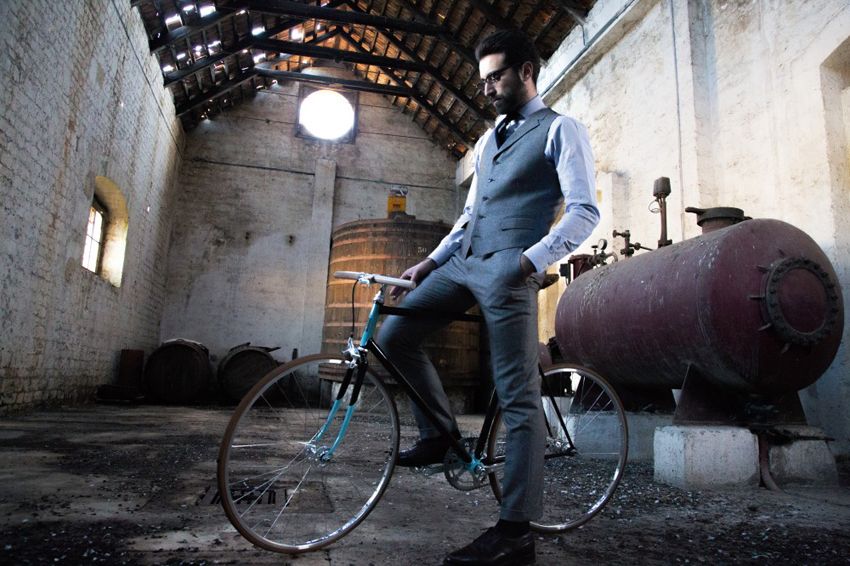 Photo Credit: Scatto Italiano
As such, over three million cyclists in the UK cycle once a week, two million cycle every day—and a stunning total of six million cycle monthly. It's surely obvious, why so many of us now ride a bike. We've reached a stage where the controversially proposed new cycle lanes that make headlines are greeted with contemplation that there could be another route to work, instead of groaning about the added hindrance to a driven commute. A sign of the times indeed.
[ Build a Custom Bike With Scatto Italiano, pictured above ]
During this years' series of The Apprentice, prospective applicants for the most lucrative job offering on television took on crowd funding for Cycling brands, to varying degrees of success. While the episode itself might not have been the finest advertisement for the sport, it served a purpose. Hackney's very own Lord Alan Sugar, who is no stranger to cycling himself, sported his own £7,000 Pinarello 'Prince of Spain,' a luxury bike that is even faster than it is stylish.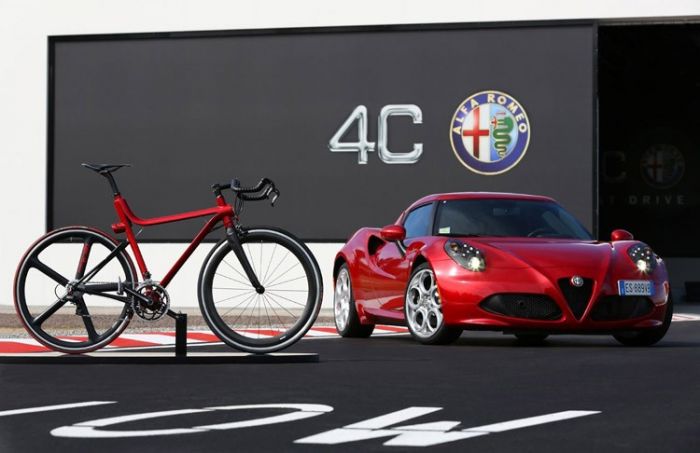 Photo Credit: Alfa Romeo
Cycling hasn't always been a staple of our national culture. Previously, that title has been reserved for our close European neighbours in the Netherlands. But, It could be argued that there is one event in particular that has inspired a recent, monumental emergence of cycling within Britain—the Olympics.
With 33 Cycling Medals across Rio 2016, London 2012 and Beijing 2008, UK cycling athletes have done wonders in igniting a love for the sport back at home. Unbelievably, Jason Kenny and Laura Trott, two of team GB's most successful cycling Olympians would sit 14th on a medal table, if they were a country! It's clear that our athletes are exceptionally talented, and given that they use luxury £10,000 state of the art track bikes, it seems that the nations love of the sport and the rise of the luxury bike market go hand in hand.
[ Alfa Romeo's 4C IFD bicycle, pictured above ]
Back in 2007, the UK beat away stiff competition from Florence to host the 'Grand Depart,' otherwise known as the start of the Tour De France. And in 2014, the most prestigious road cycling event of them all started in Yorkshire, helping to draw enormous audiences and further inspire generations of UK citizens to get into cycling. Whilst there's no denying that for many people, their love of cycling is purely as a spectator sport, for countless others it goes far beyond an alternative commute to work. Cycling is a chance to highlight your fitness, finesse, and physique. Healthy living has never moved so fast, or looked so good.