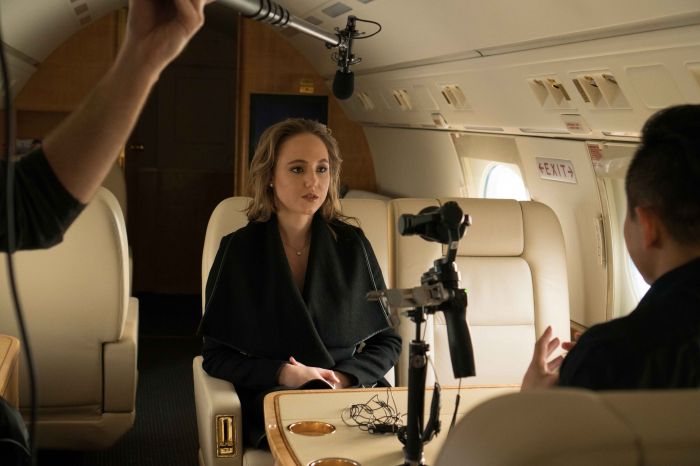 Photos Credit: New York Jet Club
In a competitive industry, Spring Saunders is making waves in the private jet space. As the co-founder and CEO of The NY Jet Club, Saunders leads the all-female team with a concept that is both innovative and effective for a select clientele.
In partnership with Global Exec Aviation, NYJC owns and operates nine private jets, and concentrates on a service that is fast, efficient and cost effective for business executives. With one annual fee, clients choose the route you fly on most regularly, including Los Angeles to New York, New York to Dubai, New York to London, New York to Shanghai, and Los Angeles to Beijing. We recently sat down with Spring Saunders to find out what the day in the life of a young female CEO is like:
You were born in Japan, raised in Brazil, Europe and China as the only daughter out of seven children to humanitarians. How has this upbringing impacted who you are today?
Growing up internationally taught me number of incredibly helpful lessons; here are a few that I would like to share:
1. You can completely change your life if you choose to. There are so many different worlds and just because you were born in one doesn't mean you need to stay in it.

2. Respect, appreciate and be understanding of all people, no matter how differently they think than you. There is always a reason for the way someone thinks.
3. Growing up with a lot of brothers made me tough and taught me to never let anyone push me around.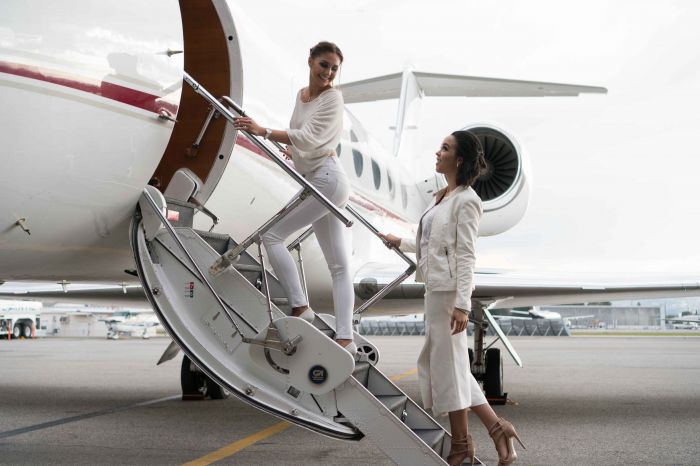 You started your first business (a dance studio) in China, followed by a succession of others: a Mexican restaurant, an export service and an English language center. When you moved to the United States, you worked for Malibu Wines before starting your own concierge service geared towards Chinese clientele. You are now the founder of NYJC. How do you get inspiration for your businesses?
I'm a doer. Inspiration comes from many places, usually friends and family or the environment around you. Those moments when you are sitting around talking about different ideas and projects that you want to do is where I feel I differ from most. When I have an idea or someone else gives me an idea, I act on it, and that's how dreams become reality.
How did you get into aviation?
I opened up a concierge service when I moved to the U.S., but first I did business development for Malibu Wines. It's an amazing business and I loved it, but it capped at a certain point. I also moved here to start my own business. The concierge service came immediately after and catered to the elite of China. That enterprise went really well, so I started working with aviation companies. What I learned was that there was not really anyone in the Chinese community providing private jet services at a reasonable price.
Do you fly yourself?
I've only flown once, but I loved it. Now that we have acquired a flight school, I will definitely be learning how to fly.
You currently are the CEO of an all-female aviation company. How does that change the working dynamic?
I don't see too much difference in the way we work, we are just more focused and detail-driven. Of course I have male employees too, we love all people, if you work hard, smart, have great talent, high moral standing and are a team player then you're in.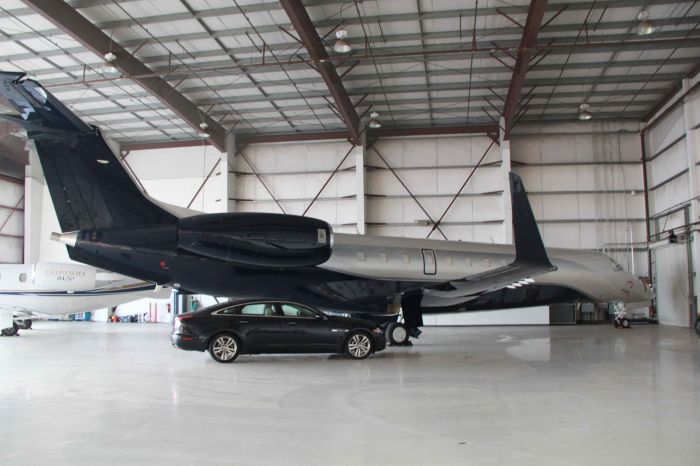 What does a typical day look like for you?
Every day is quite different from the other. My days, weeks and months change based on what stage the business is in. First the platform needs to be built, then marketed and perfected. This is the most simple breakdown I can give, and with each of these steps my day-to-day changes immensely.
What is included in the membership?
Car to plane boarding, private airport departures/landings, helicopter transfer into Manhattan are all included in the price. We are creating something that is a massive time saver. Our program is curated specifically for business travelers and CEOs that need to fly on a regular basis. The time saving aspect is very important.
What is your ideal number of memberships?
We have a cap of 50 corporate memberships and 200 private memberships. The majority [of] memberships are corporate. We have a referral-based vetting process that requires two referrals to be considered for membership. We follow a very similar model to Soho House. We don't allow photography or media just to make sure everything is kept private and the clients are comfortable.
How does NYJC differ from other private jet services?
What we have created is a private airline that specifically caters to affluent business owners and executives who fly regularly between the business capitals of the world. We encompass all of our client's needs. Where it be helicopter transfers and car-to-plane boarding or private valet, all services are included in the price of their premium private jet flight.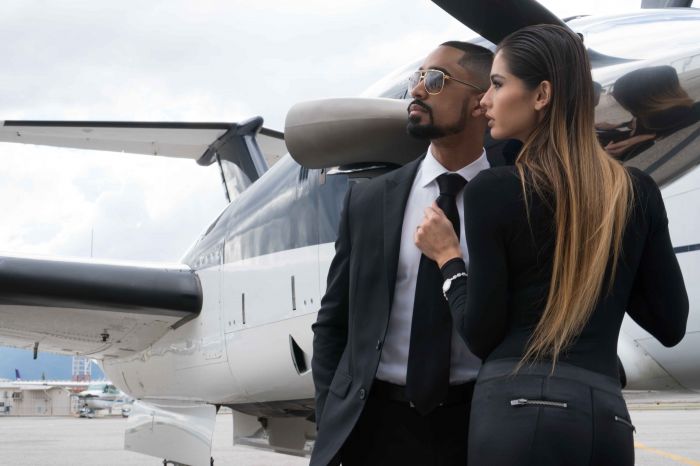 What are your plans for the business?
I want to have routes going to and from every major business capital around the world, multiple times a day.
What does luxury mean to you?
Luxury is having what very few can acquire. It means having the best of the best. When we are able to receive it, there is a feeling of intense accomplishment that comes with it.
How do you say grounded and centered?
One thing that helps me get back on track if I start to slide is books. While I'm not a fan of reading, I love to listen to audio books to and from work every day. I also stay very active; I hike, run, or even just go out dancing as much as I can. Laughter and happiness are also important ingredients to being well-rounded and centered.
What's the best thing about being the CEO of a private jet company?
Travel is obviously a massive benefit, but what I love even more than that is the people I am around everyday. My team and clients are so amazingly talented, smart and accomplished, it's very inspiring to have people like my members in my life.
What's the worst thing about being the CEO of a private jet company?
This is one of the most competitive industries in the world, which creates a lot of jealousy and greed when someone can succeed in it. It can be a difficult challenge dealing with people who you take care of only to have them turn around and stab you in the back for financial gain.