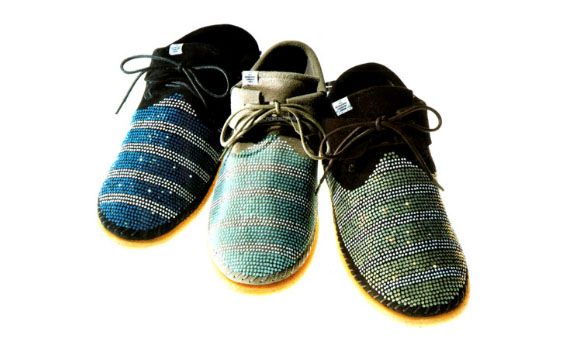 News & Trends:
Bedazzling your own sneakers is a little too happy homemaker to be totally luxe, so Swarovski is glamming up a bunch of sneaker lines for the sneaker-loving man, adding style and sparkle to some of the world's most coveted brands, according to
SneakerSet.com
Building on their success of collaborating with women's designers, the Australian crystal company's components brand Crystallized-Swarovski Elements has entered into the world of menswear, beginning with last year's collaboration for luxury brand Lanvin and a special pair of sneakers.
Swarovski's new collaboration with 12 Japanese brands puts a happy little bounce in luxury sneakerheads's steps. Brands in on the collaboration include Bedwin& The Heartbreakers,3.1 Phillip lim, Inpaichthys Kerri, CICATA, Kitsune, John Lawrence Sullivan, Casely-Haford,ts(s, Sabatino&SOE, and Visvim as well as others to be featured in a special exhibit.