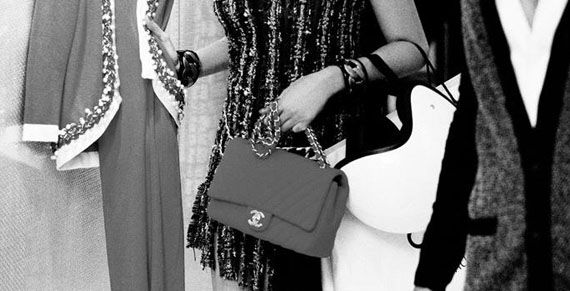 News & Trends:
If you've been considering whether or not to add a Chanel bag to your collection, you may want to go for it soon, because word on the street is that Chanel is getting set to raise the prices on some of the couture company's iconic bags.
According to the fashion blogosphere, blogs like
Madison Avenue Spy
are reporting that Chanel intends to raise prices on bags, beginning February 1. While how much the prices increase seem to vary by store and shopkeeper, the blog reports anywhere from a small $50 raise on classic style bags to a 15-20 percent increase on jumbo caviar leather bag is going to $2995 from $2650.
Not only that, but Chanel may also be lessening production on the bags, in order to help increase demand for them. Several boutique-style shops are reporting waiting lists and eBay is selling bags for over retail price.
Your best bet is to contact your local Chanel retailer, whether it's a neighborhood boutique or a luxury department store like Bloomingdale's, and find out their stock situation.

For JustLuxe Carly Zinderman